If you could wave a magic wand feeling free and fulfilled what would that WILD Gutsy Goal be?
Accelerate with Rock-Solid Confidence.
Unleash your Career in an Inspiring Circle with Like-Minded Motivated Members.
Gutsy Leadership Guru Marisa Santoro,  "Women of Influence" honoree by American Business Journals and Bizwomen.com for professional development platform: In Our Shoes.
Do you want to...
Come home each night, feeling free and excited about a rewarding career?
Own your value and be perceived as a professional expert in your field?
Be more visible as an emerging entrepreneur, self-promote naturally, lead a team?
Speak comfortably in work situations, change how you are perceived to up-level your career?
Become an trainer or coach, package your solutions/system to lead a life of service, helping others?
Transition from your current day-job and get your business idea off the ground?
Move to a more senior-level role?
What if I told you, we can kick your Gutsy Action Plan into high-gear?
JOIN US FOR 4-MONTH EMPOWERING MOTIVATIONAL EXPERIENCE
Private Coaching

Personal Strategy Call to lay out your Action Plan.

Final Progress Assessment with clear cut next steps to consistently keep up the momentum.

Self-Paced Training

Guided "Power Hour" Self-Paced Video Courses

Assignments, templates and scripts (exactly what to write, what to say)

Lifetime Access to our online school.

Live Online Meetings

Group Meetings to accelerate and implement.

Personal hot-seat time to uncover what's holding you back.

Accountability and *Tough Love*

Consistent honest feedback with powerful solutions from your peers.

A powerful blueprint in your subconscious which will support you.
Virtual Online or Live Meetings
Optional New York City live meetings held at 1120 Avenue of the Americas (at 43rd Street). Virtual Meetings held online.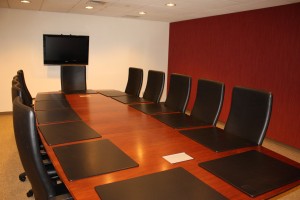 Have Deliberate FOCUS, CLARITY and and DISCIPLINE on your BREAKTHROUGH business goals.
Receive a STRATEGIC ACTION PLAN, laid out with date commitments with consistent accountability.
Authentically package your solutions as the professional expert in your field.
SAVE TIME, ELIMINATE OVERWHELM: take only the NEXT BEST STEPS to complete.
DEVELOP YOUR PROJECTS, SYSTEMS AND PROGRAMS as a business leader or owner.
TURBO-CHARGE YOUR COMMUNICATION when speaking to clients, managers, peers, your team.
SILENCE THE INNER CROW, make a quantum leap projecting your expertise.
Go from Worker Bee to BIG PICTURE thinker.
UP-LEVEL YOUR PROFESSIONAL PRESENCE: deep dive into your UNIQUE BUSINESS VALUE.
ELIMINATE ANXIETY. Let go. Create the space for Direct, Free-flowing CONVERSATIONS.
MAKE YOURSELF MEMORABLE, attract opportunity when walking into any room.
Create killer 'sales' content which stands on its own: CV/Resume, Linkedin profile, Services.
MAXIMIZE YOUR POTENTIAL, fully step into the work you feel called to do full-time.
Advancing Masterclasses for:
Women Entrepreneurs
Women Transitioning from Corporate
Women in Technology
Women in Financial Services
Women on Wall Street
Women in Health Care
Women in Law
Women in Real Estate
Women in Finance
Women in Media
Women in Management Consulting
See What Others are Saying Who Have "Gone Gutsy" 
Since working with Marisa as my business coach, I am more confident within myself , in my business and all the skills which I bring to the table and now have an increased client base. I have established a clear schedule and system with my work. She has guided me in establishing my own coaching programmes which at one time seemed impossible. Marisa is not only passionate about what she does, she is extremely enthusiastic about helping women in what they have set out to do; she listens and understands your business and caters to your needs which makes it so enjoyable working with her. She is full of knowledge and wisdom in vast areas in business.

Harriet Khataba, London Her Story Matters
I work in an industry that is not always the easiest to obtain a job if you are not being referred, and is extremely competitive. I knew I needed to step up my game to catch the attention of recruiters to stay in the 100k salary range. I had the awesome opportunity to meet Marisa at a business event in Stanford, CT. Once she told me about her company, In Our Shoes, I knew I had to work with her. Marisa's unique ability to prepare you for those 6-figure positions, resume format, style is paralleling. Within a week of submitting my resume, I was receiving emails and calls for interviews! Thank you Marisa for your brilliance and the endless encouraging talks which prepared me for where I am today.

Dora Raine-Islamovic, Atlanta
I am an entrepreneur who needed an accountability coach who truly understood my business goals. Marisa is passionate and driven to make you succeed! She is confident, focused and has exceptional leadership skills. Marisa exceeded my expectations and continued to follow up even after our coaching sessions. I would highly recommend her and would further the conversation by telephone for any additional questions!  +914.325.1528 JWassermann@townresidential.com

Joann Wasserman, New York City Town Residential
I was hand-picked my Apple in 3 weeks, flown out to their headquarters in California for an interview! I used all of her suggestions, developed my resume and signature speech for the phone and in-person interviews all based on her approach and followed her tools exactly. This was all-new information to me! Her system for helping me raise my confidence and potential worked like a charm. I feel like a million bucks. I was able to incorporate so many parts of her Gutsy Leadership System into my career while still being very authentic and true to myself. If you're looking to get out there bigger, feel empowered in your career and personal life and get visible quickly, you've got to get a copy of her self-study program or sit down with her, today.

Kara Kent, White Plains