Lead from Intuition. Act with Influence.
MAXIMIZING YOUR POTENTIAL
Double your Results. Double your Time off.

Find more Balance for Joy and Purpose in your Life.
Engaging & Interactive, Practical & Customized Training
If you're not clear on what your business goals are, neither is anyone else. Clarity is power and energy that others will feel without you ever needing to say a word.
How to Get From Where You Are To Where You Want to Be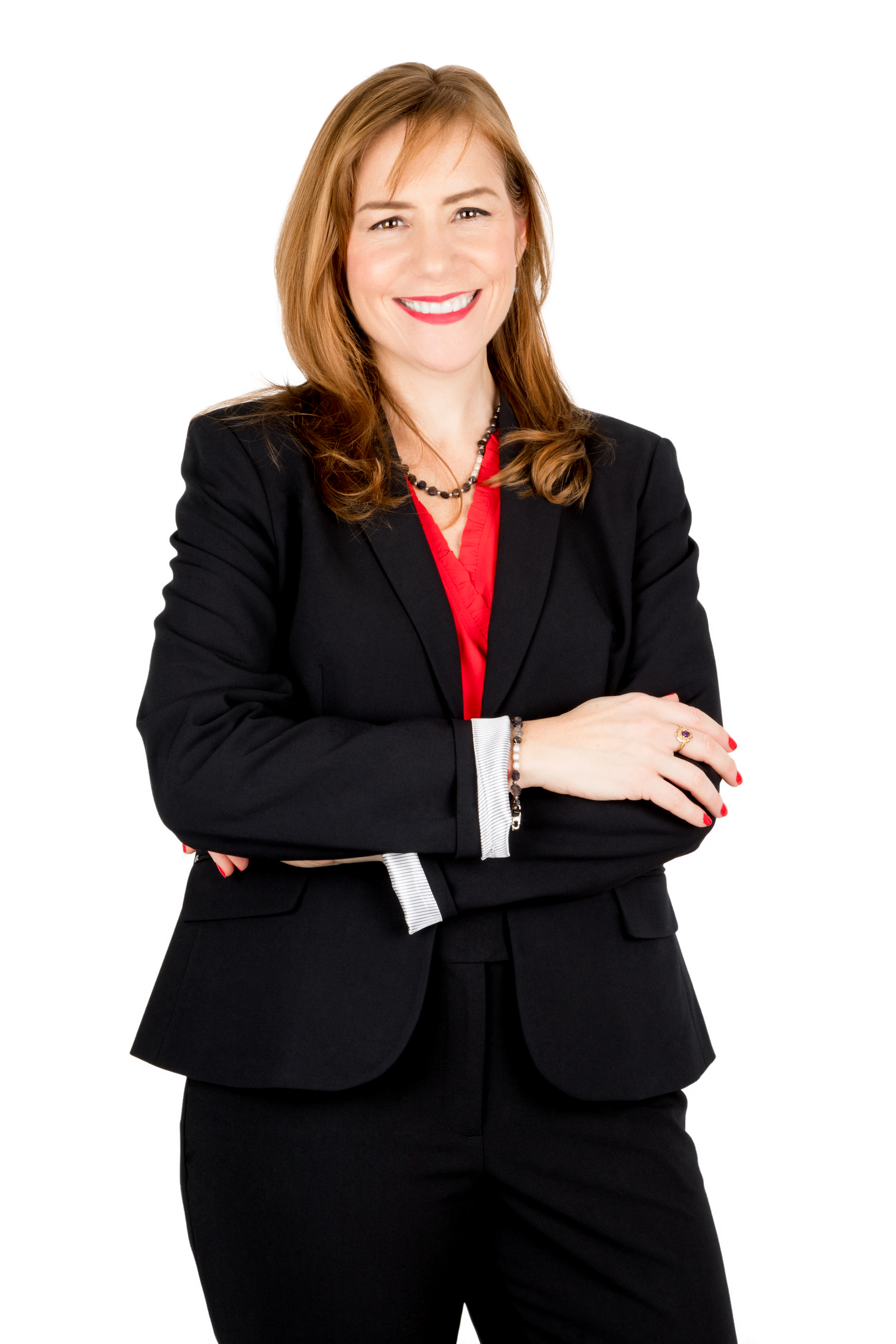 Welcome to your new normal and learning the proven step-by-step system for achieving anything you want in your life. It will teach you how to realize any ambition that creates meaning in your life, live with passion and purpose, and tackle daily struggles. These principles spell out practices used by the world's most successful men and women—proven strategies that can be adapted for your own life, whether you want to be the best salesperson or business leader in your organization, buy your dream home, move to a senior level or transition to a new career.
They are a roadmap to reaching any breakthrough goal and have been taught to thousands of people around the world on how achieve personal transformation.
Achieve Greater Levels of Performance
Most people have never learned the proven self-empowerment tools and time tested performance strategies that are the basis for personal and professional success. Marisa teaches a specific methodology and results-oriented activities required to help participants take on greater challenges and produce breakthrough results. It's a proven blueprint for living a life of expanded results, greater impact and more measurable job performance.
By participating in this content-rich program, audience members will leave excited
about the potential they have for their career, their company, their personal life
and their success goals. But more than just a motivational experience, this program
offers the actual methods, strategies, activities and exercises that participants need to
achieve what they want...and what you as a company or professional association
want for them!
Participants will learn how to:
• Take 100% Responsibility for Their Lives
• Decide What They Want and Be Willing to Pay the Price
• Invest Every Day in Developing Their Knowledge Base and Core Skills
• Manage Time the Way Successful Entrepreneurs Do
• Say No to the Good, So They Can Say Yes to the Great
• Take Five Action Steps Each Day Toward Achieving Any Goal
• Climb Under the Wing of Someone Who Can Help Them on Their Path
• Face Up to What Isn't Working in Their Lives
• Focus on Their Unique Abilities
• Celebrate Their Victories as a Way to Ensure Future Success
• Transcend Other People's Limiting Beliefs and Opinions About Their Goals
• Develop and Trust Their Intuition and Reasoning Abilities
• Change Their Outcomes By Reacting Differently to Any Event
Audience members experience immediate results by putting the principles into
practice, right at the event. Marisa Santoro has an inspiring motivating style that will make your organization shift into high-gear, both personally and professionally. Not only will your audience be motivated to achieve greater success, they will learn to up-level all their efforts.
Knowing how to achieve success is like knowing the combination to a lock. If you are missing any of the numbers, or have them in the wrong order, the lock won't open. In this fast-paced, entertaining and powerful seminar, Marisa will teach you this proven breakthrough success system that guarantees you greater levels of peak performance and success in every area of your life—your career, your finances, and your personal life.
Former Wall Street IT Executive, Marisa Santoro is an American career leadership trainer and professional success coach.  Pivoting from a 21+ year corporate career she launched In Our Shoes, a professional development training platform focused on women's leadership, is a recent honoree of the "Women of Influence" award by New York Business Journals for her years of coaching professionals in the workplace and is a national career columnist for American Business Journals.
In 2015, the Success Principles became an extension of the training and coaching practice under Gutsy Leadership Academy (GLA) catering to sales and small business practice professionals based on her own experience growing a business from the ground up and her years of coaching emerging entrepreneurs transitioning away from corporate roles.
Marisa brings a genuine sincerity, and passionate energy to her programs with a uniquely soft yet direct style. Her message and content resonates with professionals who consider themselves somewhere on the quiet, mindful scale, ready to fully step into their fullest potential and sell their results resting on the confidence of their results. An empathic listener, she is able to navigate discussions, respond to individual challenges with a fresh perspective on solutions creating an inclusive trusted space for all participants.
> The Keynote
This engaging, thought-provoking program will leave your conference or meeting participants energized and excited about the material they have just learned. Allow 1-2 hours.
> The Webinar
This interactive online training experience, will allow your remote extended audience to listen in, ask questions and receive full recordings to replay with lifetime access. Meeting participants have shared that they have received more content than they expected in this shorter training format. Allow 90 minutes to 2 hours.
> The Workshop
This 4- to 8-hour program utilizes exercises, activities and group experiences, rather than simple lecture, to achieve awareness and personal growth among participants. This is best suited for groups where participants work closely together or know one another. Includes important learning tools and handouts. Allow 4-8 hours.
> The 2- or 3-Day Training
Ideal for groups where participants will encounter peak performance or self-empowerment issues on an on-going basis. Provides the most in-depth coverage of the material available, with voluminous workbook and learning tools included. Allow 12-18 classroom hours.
> Train the Trainer Model of the Success Principles 
A 2- to 3-day interactive seminar designed to give professional trainers the skills they need to facilitate The Success Principles in-house — for new hires, workgroups and other special employee populations. Marisa will work directly with your trainers, emphasizing familiarity with the curriculum, activities and exercises necessary to prepare your in-house trainers to deliver a powerful. inspirational and informational program.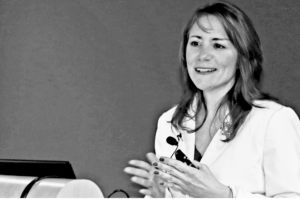 Results and Benefits which will GROW your
How to double your results/income and double your free time in 3 years or less.
A simple but powerful formula (E+R=O) that will empower you to handle any experience more responsibly, effectively and successfully.
How to clarify your purpose, vision and goals, including the latest research on goal setting and goal achievement and how to apply it to your life.
How to change your self-talk and your limiting beliefs to better support your success.
How to program your subconscious mind to unleash greater creative thinking and increased motivation to act on your ideas.
How to more effectively use the Law of Attraction to accelerate your success.
The three main ways people sabotage their success and how to overcome them.
How to overcome your fear of failure and get into action.
How to overcome your fear of rejection and ask for what you want and need.
Why it's important to drop out of the "Ain't It Awful Club" and surround yourself with positive, success-oriented people.
Why, when, and how to successfully use an accountability partner and a mastermind group.
The daily "disciplines of success" you need to have to sustain success over time.
Get the tools and teaching you need to: Re-frame what success looks like with powerful mindset shifts and business-building strategies.
And so much more...
As a result of this presentation, you will be able to experience new confidence and commitment on all levels—taking risks, making decisions, pushing through your fears and limiting beliefs, asking for what you want, creating the support teams you need, taking the necessary actions to achieve breakthrough success, and persevering in the face of obstacles and challenges.
To deepen the impact of your program, consider highly customized program materials, for each participant. Long-term trainings or remote training can also be designed for your organization.
Ready to make your

Breakthrough to Success

?
Begin the process by completing the online Speaking Inquiry Form below, or contact Marisa directly at 1-844-626-3410 to schedule a call.
We will work with you every step of the way to understand your needs and bring them into focus. We will discuss the changing needs of your team, the challenges you are facing, and the enormous responsibilities you have to create. To get started, please complete the form below and provide us with your contact and meeting information.
Click Below to Complete the Speaking Inquiry Form
Ask about other Engaging Programs!
Thank you for your interest in stepping into this journey of personal transformation. I walked away from an IT Executive career on Wall Street to step into my own Gutsy Breakthrough Goal - leading a professional development training company and where I am today. This was a dream that I never saw the HOW for, until I discovered  these success principles for myself. I turned away from the people who were bringing me down and looked up the ladder to learn from those who have achieved an incredible amount of success.

I teach you everything I have implemented personally through the career and sales training programs all  integrated here with The Success Principles. As a student of this work, I have changed who I am as a person as well as my family's lives, taking  a leap of faith -  banking on me.  If I can do it, so can you.

No more waiting for permission to live a life you love. The signs are always there. When you feel it in your gut, that's your clue. That's your spirit guiding you to make a choice which will never steer you wrong.

Big high-five to taking the first step to learn more.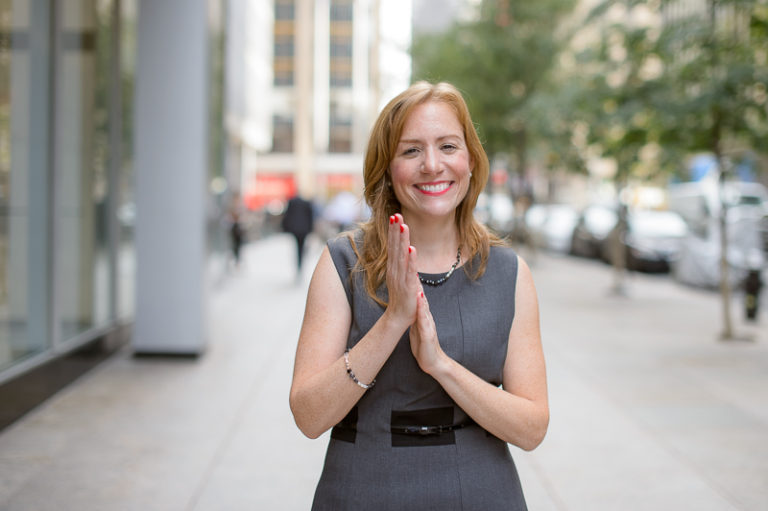 ...to increase more sales, improve customer service, build business momentum for their new hires, expand creativity, or just find more balance?
...greater success in challenging times?
...less turnover and greater retention?
Participants will not only leave inspired about their personal and professional potential, they'll create a clear, personal plan of action that will completely transform their lives into exactly what they want it to be.
Experiential Audience Engagement
Take 100% Responsibility for your Results
"The Success Principles" is a system designed to teach you the proven, step-by-step success strategies to designing and creating the life you want both professionally and personally. Reinforce your priorities and commitment to your dreams.
Sit back and listen to the Success Principles Podcast!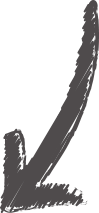 A candid conversation on the success principles behind Gutsy Leadership™ and how it's changing the way professionals do business featuring guest Law of Attraction Life Coach, Antonio Santiago.
10 Steps to Designing a Life You Love. Watch Video.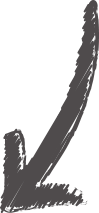 Hear the interview on how the Success Principles has transformed thousands of people's personal and professional lives globally. Hosted by Mariel Alvarado co-founder of www.ladysavantsociety.com.
I am an entrepreneur who needed an accountability coach who truly understood my business goals. Marisa is passionate and driven to make you succeed! She is confident, focused and has exceptional leadership skills. Marisa exceeded my expectations and continued to follow up even after our coaching sessions. I would highly recommend her and would further the conversation by telephone for any additional questions!  +914.325.1528 JWassermann@townresidential.com

Joann Wasserman, New York City Town Residential
What I love about Gutsy Leadership training, is that Marisa doesn't just tell the audience what to do in order to advance in their careers. She consistently gives concrete examples of frequent scenarios that everyone in the room can relate to at all levels. Her exercises engage the entire room and are always followed up by specific actionable strategies we can immediately implement in our careers. Marisa has led training programs for my firm since our first meeting where I attended as a guest participant at an event she held for American Express. She once again delivered with actionable content, gutsy strategy tools and experiential engagement across our offices. We still hear women "going gutsy" everyday by using these same strategies when they communicate at work.

Cara Fleisher

Managing Director RBC
Marisa led our first national webinar exclusively for Women in Public Finance earlier this year, which was complete with content and engaging questions focusing on Owning Your Authority as a Thought Leader with Influence. Coast to coast we received excellent feedback on this Gutsy Leadership program. Thank you!

arina Scott Treasurer, Salt Lake City. Director of Learning and Development Women in Public Finance
Since working with Marisa as my business coach, I am more confident within myself , in my business and all the skills which I bring to the table and now have an increased client base. I have established a clear schedule and system with my work. She has guided me in establishing my own coaching programmes which at one time seemed impossible. Marisa is not only passionate about what she does, she is extremely enthusiastic about helping women in what they have set out to do; she listens and understands your business and caters to your needs which makes it so enjoyable working with her. She is full of knowledge and wisdom in vast areas in business.

Harriet Khataba, London Her Story Matters
I was hand-picked my Apple in 3 weeks, flown out to their headquarters in California for an interview! I used all of her suggestions, developed my resume and signature speech for the phone and in-person interviews all based on her approach and followed her tools exactly. This was all-new information to me! Her system for helping me raise my confidence and potential worked like a charm. I feel like a million bucks. I was able to incorporate so many parts of her Gutsy Leadership System into my career while still being very authentic and true to myself. If you're looking to get out there bigger, feel empowered in your career and personal life and get visible quickly, you've got to get a copy of her self-study program or sit down with her, today.

Kara Kent, White Plains
I work in an industry that is not always the easiest to obtain a job if you are not being referred, and is extremely competitive. I knew I needed to step up my game to catch the attention of recruiters to stay in the 100k salary range. I had the awesome opportunity to meet Marisa at a business event in Stanford, CT. Once she told me about her company, In Our Shoes, I knew I had to work with her. Marisa's unique ability to prepare you for those 6-figure positions, resume format, style is paralleling. Within a week of submitting my resume, I was receiving emails and calls for interviews! Thank you Marisa for your brilliance and the endless encouraging talks which prepared me for where I am today.

Dora Raine-Islamovic, Atlanta
Working with Marisa completely changed my mindset, helping me tap into the value I wasn't recognizing and unleash my potential as an entrepreneur. Before working with Marisa I literally had no idea what to do with my professional life, it felt pointless and hopeless. Since beginning her courses, she has helped me pinpoint where my passions and talents are the strongest with strong guidance to keep me on track. She also helped me prioritize my time and energy, worry less about stepping out on my own and feel comfortably confident "in my shoes". If interested in learning more, get in touch.

Lisa Saunders

Owner: Big Picture Italy Training and Travel of Italian Language, Wine and Culture
Experiential Training and Engagement
Mindset. Energy. Movement.
Tuscany Retreats and Weekend Transformations
Gutsy Learning happens anywhere!