Hi there. Marisa here, founder of In Our Shoes education and Gutsy Leadership Academy. BIG high-five for taking the time to learn more about the leadership programs offered here. You won't find these strategies in a book or blog; nowhere else will you find the unique gutsy mindset approach plus strategic business tools you need to move ahead. You will find lots of feel-good advice out there, but not a lot of HOW-TO to cut through it all to pull yourself into the future you want. In a fully authentic and up-front state of mind, I wanted to share some reasons below why you can trust the training and coaching programs offered here to make a *HUGE* difference for you in your career. My purpose in life is to pull professionals up towards fulfilling work lives by slaying the conversations in their minds which are affecting their assertiveness and communication levels and the decisions they make. Once you overcome the self-limiting beliefs, you are free to compete in any arena in which you want to be a leader. I know, because I used to be in THOSE shoes and I can tell you, it didn't feel so hot.
It takes seconds to convince yourself that something isn't going to work for you --  That you're not good enough and competition is too fierce for you to stand out. That if it hasn't happened yet, it never will. Sound familiar? Take a step back and no worries about the HOW. Have faith that you have what it takes to move ahead, get unstuck and visible and really excited about all you have to offer.
With guts and grace, you've got this.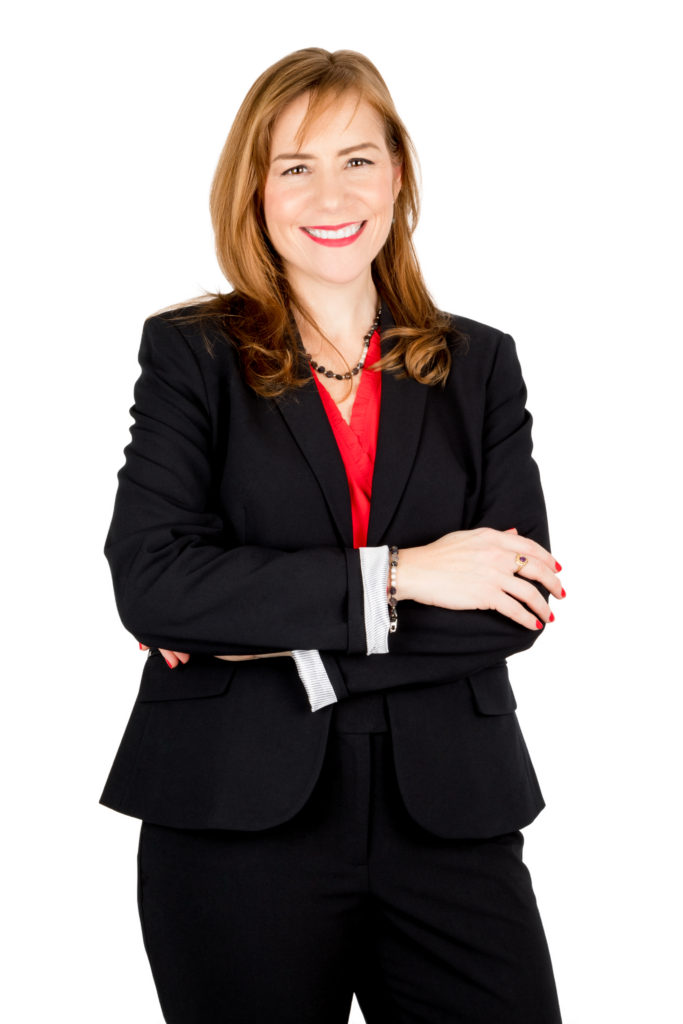 I'm a trainer, strategist and a coach. I've been an educator and a student my whole career: Leading in IT, mentoring professionals, being a mentee of others, landing interviews with successful leaders, delivering career advice as a credible columnist. I've seen and heard all the excuses, roadblocks, pain points and fears. I get what it takes today to survive as a woman and big player in business. Sounds crazy, but it all starts with what's between your ears. It all starts with your mindset.
I have been in your shoes. I overcame the challenge of working in IT straight out of college. During my entire career, I worked mainly with men in an abrasive Wall Street environment, learning to push myself consistently and maintain a strong track record, surviving every layoff sweep that came my way, while raising two kids as a single mom. It's easy to point to external circumstances rather than look inward asking "how am I responsible for that?" I'm all about love but also all about tough love. We will gently call out where we see the blame game showing up and how you can turn it around to your advantage.
I learned how to juggle a corporate career side-by-side while growing a business – note: strong willpower and hard work is not what gets you through! We teach how to let go of pushing so hard and learn how to pull those breakthrough goals your way.
I've made the investment in myself by training with recognized personal development leaders such as Jack Canfield. As a certified Success Principles trainer, I now take all the training I've learned and integrate it with the learning here.
Everything we teach combines the mindset shifts you need to make first, along with the tactical business methods to get ahead. This is HOW-TO step-by-step personal and professional development training, guiding you on how to use business strategies that work while slaying the self-sabotage conversations in your mind.
You can experience online self-paced video training on your computer or on-the go with your smart phone. I get it and respect your time as a busy professional. This is gutsy education at your convenience, with the option of working with me  directly. If it feels right, you'll know.
Every once in a while LIFE HAPPENS and the commitment you made to your career and with us must pause for a little while. We get that. In fact, you can fully expect breakdowns before the breakthroughs because of the transformations you're making. That's why we allow the option to freeze time in any coaching or training program you enroll in. We have been there. Flexibility is key and we will mutually agree on a date to unfreeze.
Inspiring, motivating and full of passion is what my clients consistently share that we deliver. The soft yet direct style here provides the PERSONAL gutsy edge you need to push yourself beyond your comfort zone.
Personally, I only know how to learn by going step-by-step, therefore the system is simple, straight forward learning which you can easily follow and not feel pulled in different directions. (I carry years of being hard-wired to write operations manuals for anything. If a six year old can't understand it, it's not straight-forward enough.)
My mission in life is to talk about what's not being said and why this is all one mindset challenge. Once you become clear on what you bring to the table, YES the sky actually is the limit.
We attract A LOT of established partnerships, recruiters and sponsors which complement the work we do. If there's a company which, if even in a small way, supports what we're trying to accomplish, it's a no brainer for us to partner up. We just GO. If you have a product or service that aligns with the professionals in the community, then we want to hear our mutual mission can benefit others.
We show you how to move the wall consistently and be the wake-up call to guide you with straight-forward advice and mentoring and (yes) a little tough love.
My purpose in life is to see that you succeed because I was once in your shoes and I believe in you (it's ok, I know we haven't met, but we share a common thread).
If you are a low-key personality we will teach you how to be a cowgirl. If you're the opposite extreme, we'll show you how to be your authentic self with grace and ease and WOW everyone in the room without feeling like the bull in the china shop rubbing people the wrong way.
Successful business leaders, business owners, physicians, writers, and even actors have embraced Gutsy Leadership. Here's a snippet with actress Michelle Collins – those in theater struggle with the same challenges.