Live and Virtual Sessions with Marisa Santoro, former IT Executive on Wall Street. "Women of Influence" honoree by American Business Journals. Founder of Gutsy Leadership Academy.
Ready to Accelerate a Gutsy Breakthrough Goal?
Full and Half-Day Sessions: Career Strategy, Business Guidance, Focus and Accountability.
Executive, Mid-Level Manager and Supervisor Coaching. Organizations: contact school@inrshoes.com to request coaching enrollment packages.
Which of the following goals reflects most where you want to be?
I want to:
Change how I am perceived as a professional expert in my field.
Fast-path to a new position in my career.
Transition into self-employment; get my business idea off the ground.
Move to a more senior-level role and remain there comfortably.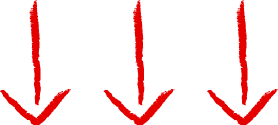 I want to:
Be more visible as an emerging entrepreneur.
Be a trainer or coach, package my solutions serving others.
Create an unshakable brand for myself. Build my network and be more visible!
Eliminate fear and anxiety as I step into discovering my true purpose.
About Marisa Santoro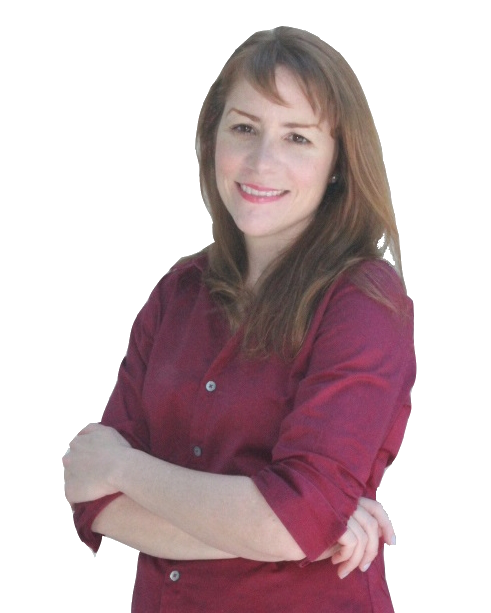 Marisa Santoro is an American career leadership trainer and confidence skills expert empowering workplace professionals, practice owners, sales agents, physicians and small business owners to move into higher levels of leadership roles across corporate and the health care, real estate, education, training, writing and coaching industries.
Former IT Executive on Wall Street, Marisa has a 21+ year corporate career and is a recent honoree of the "Women of Influence" award by New York Business Journals given her years of heart-centered mentoring and leadership programs for women in the workplace. She is the creator of The Gutsy Leadership System TM and founder of In Our Shoes TM, a professional development training and collaboration platform consisting of self-paced online courses and live training delivered through The Gutsy Leadership Academy TM, an online leadership school which promotes a global community for professionals to share their same struggles in a trusted safe environment. She is also a Success Principles TM trainer  of Jack Canfield's, teaching a life transformational step-by-step blueprint on how professionals can achieve success across all areas in their lives. These success principles are the same personal development principles which continues to help hundreds of thousands of people achieve success in their lives.
Marisa is also a national career columnist for American Business Journals with articles published in 43 cities across the US, cited expert for women's leadership in the Huffington Post and motivational speaker.
Take a non-negotiable approach to doing just one thing: lead 

without

permission.

It's a mindset thing.
Marisa recently led a training seminar for the NYU Community of Women in Medicine. What impressed me most about Marisa was her ability to swiftly shift the whirlwind energy of the room as attendees entered carrying all their stresses, insecurities, and expectations, and shifted it to a powerfully focused energy. Through an effective 2 hour session she was able to help participants reconsider their purpose in their every day and tap into their unique value. On a personal note, Marisa helped me realize my uniqueness. I had always been someone who kept her head down and did what was expected of me and what I expected of myself, but now realizing what I personally have to bring to the table has helped me recognize my strength and power.

If you have any questions regarding the value of Gutsy Leadership programs, reach out. l would be happy to talk to you more about it.

Sohah Iqbal, Interventional Cardiologist New York University Langone Medicine Center. Assistant Professor of Medicine, NYU School of Medicine. The Leon H. Charney Division of Cardiology
Since working with Marisa as my business coach, I am more confident within myself , in my business and all the skills which I bring to the table and now have an increased client base. I have established a clear schedule and system with my work. She has guided me in establishing my own coaching programmes which at one time seemed impossible. Marisa is not only passionate about what she does, she is extremely enthusiastic about helping women in what they have set out to do; she listens and understands your business and caters to your needs which makes it so enjoyable working with her. She is full of knowledge and wisdom in vast areas in business.

The most significant improvement is my productivity – I am more productive now with my time and achieve more results in everything I undertake.

If you have any question regarding the value of In Our Shoes programs, please call or e-mail me. I will be happy to talk to you more about it.

Harriet Khataba Her Story Matters
I approached Marisa Santoro to conduct a Gutsy Leadership workshop for my company, American Express Open's  women's interest network. Marisa delivered a powerful session to a standing-room-only audience. She made us aware of everyday subtle actions and words we use that diminish our appearance of confidence in the workplace and taught quick fixes to turn that around immediately after the training. She taught us to break the "perfection paralysis" cycle and to "speak without apology." There were so many questions in the room, we ran out of time and Marisa was kind enough to regroup in the lobby for those who could stay late. I highly recommend her workshops to anyone and am so thankful for her work with our team!

Nell Acosta

Senior Manager, American Express Open
After participating in a Gutsy Leadership seminar, I have stopped apologizing!  Before receiving this invaluable training I would apologize when meetings ran over or other events beyond my control.  I now state the situation and move on. I also learned how to not spread myself thin concerned about all of the things I need to get done.  Instead, I now focus on what I am doing at the given moment and work on other things after – prioritizing! It is more impactful to be deeply rooted in a few small things and be really good at them than to be a part of a lot of things to contribute and make a difference.

Lauren Hincks

Senior Marketing Analyst, American Express
The Gutsy Leadership System™ is a gift that keeps on giving! What began as career coaching to accelerate growth and breakthrough to the next level is now a lifestyle! The ability to work with Marisa and network with an extraordinary community of risk-takers and change agents is priceless. Thank you, Marisa; I am growing gutsier by the day. Before working with Marisa, my career was decomposing. Marisa's perceptive conversations, accountability, and tough love provided the spark needed to resurrect suppressed goals and dreams. There is now momentum in my career and personal life; new ideas and opportunities are presenting themselves all the time. The three most immediate improvements in my career after working with Marisa for three months are as follows:

A change in Mindset, embracing transcending beliefs about my gifts and talents.

An increase in Visibility via first-class, poised communications; authentically speaking my truth (in person, telephone, video chat, email, resume, LinkedIn, speech, presentations) and projecting my value and expertise to anyone in any setting.

A revamping of and an increase in my Pipeline leading to new and exciting people, philosophies, and professional prospects.

I will cheerfully speak with future village members on the value of the Gutsy Leadership Academy.
Kia, Impactful Strategist for Education Initiatives, kbrwnddly@gmail.com

Kia, Impactful Strategist for Education Initiatives

lisaksaunders1@gmail.com
Marisa, I've listened to the Gutsy Leadership recording a few times since being introduced to you and your work and I'm certain I will listen to it a few more times! You really gave a ton of high yield info; I need repeat listens to digest and benefit from it all!

Also, thank you for sending all the gutsy tools on mantras. I hadn't thought of employing them to help me continue to face the things I'm working on personally and as a leader. I am incredibly grateful!   And you were so right: now that you've made me more aware of some of the other speech qualifiers I've been using — even something as seemingly innocuous as saying what we're going to do and then asking, "Sound good?" — I'm SO much more aware of them. I even made myself a little high-yield checklist with your tips on it so I can help myself stand in my power and value.

Faith Meyer Yeung

Chief Operations Officer, Med School Tutors
Incredible session on Gutsy Leadership! The content was extremely relevant, timely and I so valued the action-oriented recommendations Marisa laid out – gutsy tools I can implement immediately. Thank you!

Dimple Gupta

Digital Marketing, American Express
Marisa, thank you! I have seen incredible results by setting boundaries in my practice and saying NO where I need. I absolutely needed this course. I'm now setting up expectations with patients, creating and setting my office policy and training my staff  – editing all our emails based on your advice. Marisa helped me through a difficult transition in my job.  She guided me to find the right words to discuss my resignation.  It's hard to be a woman and balance the alpha and beta in your job.  I'm a beta at heart and have a hard time not being walked all over at work.  I also have trouble asserting my alpha side at work and getting respect.  Before working with you Marisa, I was a complete pushover at work. Then I started standing up for myself in ways that I never thought possible.  The 3 most significant improvements I made were in my new job, a new approach to interactions with my boss. A new approach to emails. New approach to setting boundaries with patients.  If anyone questions the value of your program, please contact me. I'll be happy to talk to them about it.

Dr. Dorothy Fink, finkd@georgetown.edu Endocrinologist, NYU Langone
In just one session with Marisa, I was immediately more aware of how I was unintentionally diminishing my own assertiveness in conversations and over email. I quickly realized the impact of small upgrades in my communication on my level of authority. Corporate America can be very competitive, especially for women wanting to advance, and anything we can do to set ourselves apart and prove our worth and authority should be valued and implemented. Gutsy Leadership will have a lasting impact on how I lead and express myself moving forward.

Hillary Ginsberg

Global Merchant Experience and Coverage Business Analyst, American Express
In a Gutsy Leadership workshop, Marisa delivered powerful self-awareness exercises and everyday tweaks we can make in our interactions to demonstrate our value and worth.  As women, we can be our own toughest critics and we all share setbacks in our careers where we questioned ourselves, cast doubt in our potential and hit roadblocks when expressing our opinion. This workshop opens a path towards shifting that mindset to develop the confidence to discover your worth, value and  take the appropriate steps to own your narrative. Marisa empowered everyone in the room with actionable ways to persevere, advance with our value and stay true towards our authentic selves.

Sultana Ahmed

Senior Marketing Analyst, American Express
Enrolling in a Gutsy Leadership course, heightened my awareness of the value I am placing on myself with language in external communication as well as internally to myself. I learned how to confront fear of rejection and was introduced to tools that will help me overcome my fear of speaking up. The most signficant results were how I can be assertive from now on and conscious of my language which has been devaluing me as a professional, until now. Thank you Marisa!

Stephanie Shaw

NYC Department of Transportation
Marisa, thank you! The time you took to share your talent and accumulated knowledge was well received by all. I am so thankful. I now have mechanisms that I can implement immediately to help me transition to the next phase of my professional development.

Judith Miller, Global Talent Development and Acquisition

S&P Global
Working with Marisa completely changed my mindset, helping me tap into the value I wasn't recognizing and unleash my potential as an entrepreneur. Before working with Marisa I literally had no idea what to do with my professional life, it felt pointless and hopeless. Since beginning her courses, she has helped me pinpoint where my passions and talents are the strongest with strong guidance to keep me on track. She also helped me prioritize my time and energy, worry less about stepping out on my own and feel comfortably confident "in my shoes". If interested in learning more, get in touch.

Lisa Saunders, Owner: Big Picture Italy Training and Travel of Italian Language, Wine and Culture lisaksaunders1@gmail.com
Marisa, since the Gutsy Leadership coaching, I have begun communicating in the right way for myself.  Before I would use speech qualifiers that took away my authority.  I no longer seek permission on behalf of others. When I write e-mails, what I communicate makes sense and validated from me, by me. I learned being a leader is someone who walks into any room and makes everyone feel inclusive, wanting to speak and share openly with others.  Thank you Marisa!

Jenny Wang

Operations Engineering Business Analyst, American Express
Learning from Marisa, I saw how with slight actions, we as women can step up and better empower ourselves by building a strong personal brand. Another big takeaway for me was sifting through the qualifiers I use where I kept thinking "Wow, yeah I do that…". A lot of it,  I didn't even realize until I truly stopped and thought about what and how I write my emails from now on.

Alex Woo

Senior Manager, American Express
I am grateful to you for your having led our November Women's Leadership event in London. The feedback I received from all of my Salans colleagues has been tremendous, and there has been talk of holding another with some of our clients in attendance at some point in the future!

Smeetesh Kakkad,

Managing Partner for Salans LLP, London
Watch Video above.
Kia Brown-Dudley, Corporate Social Responsibility Leader, Connecticut
I am an entrepreneur who needed an accountability coach who truly understood my business goals. Marisa is driven to make you succeed – it's her passion! She is confident, focused and has exceptional leadership skills. Marisa exceeded my expectations and continued to follow up even after our coaching sessions. I would highly recommend her and would further the conversation by telephone for any additional questions!

Joann Wasserman

Town Residential
The strategy and direction I received from the Gutsy Acceleration Breakthrough course, had me make the mental shift to perceiving my value as being equal to those I work and build my confidence. Your message truly resonated and instantly motivated me to apply your tools immediately. I started rethinking how I phrase my emails at work, and I have been catching myself before I use words which have been minimizing me. Since this program, I have also been actively pushing myself to speak my views at meetings to be heard, and it felt great. These simple tweaks have been effective in building my confidence this past week and I already see a positive change in how my colleagues have responded!

In Our Shoes gives me a sense of relief to know I'm not alone in this confidence struggle, and great appreciation for your workshop that helped me network with other women who can relate. The sense of community is an incredible tool that motivated me to proceed further in taking gutsier action.  Being a female civil engineer in a heavily male-dominated industry is not easy to stay mentally and emotionally strong.

Reema Albahri, Civil Engineer in Business Development at HAKS, New York

reema.albahri@gmail.com
Thank you for doing what you do. I was able to access the "Find Your Voice: Speaking Without Apology" and it hit the mark. I felt that you understood what I have been experiencing, and provided  great suggestions for moving forward. The online Gutsy Leadership Academy you created has given me the much needed opportunity to learn and be inspired. Looking forward to hearing the other courses that I signed up for and the ones to come.

Teresa OB/GYN Physician

NYU Langone
I work in an industry that is not always the easiest to obtain a job if you are not being referred, and is extremely competitive. I knew I needed to step up my game to catch the attention of recruiters to stay in the 100k salary range. I had the awesome opportunity to meet Marisa at a business event in Stanford, CT. Once she told me about her company, In Our Shoes, I knew I had to work with her. Marisa's unique ability to prepare you for those 6-figure positions, resume format, style is paralleling. Within a week of submitting my resume, I was receiving emails and calls for interviews! Thank you Marisa for your brilliance and the endless encouraging talks which prepared me for where I am today.

Dora Raine-Islamovic, Atlanta
Marisa helped me bring out my inner leader I always knew was there, but felt stuck. I feel I can achieve anything I set my mind to. Putting my authority into words and on paper was a struggle. I always felt like I was asking a favor when I needed to hold people accountable for their deliverables. My language is now more authoritative and directional with improved results. Her guidance has helped me not only create a plan to obtain my dream job but continue to take the steps towards making it a reality.

Marisa, when I sat in the room with you, I felt such positive energy. I felt I wasn't the only woman who has experienced that "lowest rank on the totem pole" feeling. I felt like I could conquer all of the insignificant feelings I experience at work. I am so empowered! I put the "gutsy word strategy" into play the day after your seminar and WOW did it make a difference in next steps for my team. I am working on my Gutsy Freedom Form and can't wait to join the school! Thank you!

Yolanda Padilla, Project Manager in Healthcare, New York