Design the Life You Want, on Your Terms.
Double Your Impact. Double your Time Off. Enjoy more Balance for Joy and Love.
Video Interview with Marisa Santoro: 10 Steps to Designing a Life You Love
Preview your Online Course! Led by success-growth trainer Marisa Santoro,
"The Success Principles" is a system designed to teach you the proven, step-by-step success strategies to designing and creating the life you want both professionally and personally. Delivered as an online course and/or series of  live leadership seminars in The Gutsy Leadership Academy. Reinforce your priorities and commitment to your dreams. International conference lines provided.
Get the tools and teaching you need to:
Re-frame what success looks like with powerful mindset shifts.
Business-building strategies
Overcome your limiting beliefs
Set GUTSY goals allowing you to leverage your business.
Boost your income
Dramatically increase your free time
Improve your relationships
Create more balance and joy in your life.
Experience a new level of happiness
Get clarity on your life's purpose
Connect with your gift and talents
Reach your full potential – and so much MORE!
Prepare to learn, explore, and discover a life of possibility.
Led by Success Growth trainer and businesss coach Marisa Santoro,  Former IT Executive on Wall Street and Jack Canfield Certified Success Principles Trainer. Marisa is the founder of  www.inrshoes.com and The Gutsy Leadership Academy and "Women of Influence" honoree by American Business Journals and Bizwomen.com.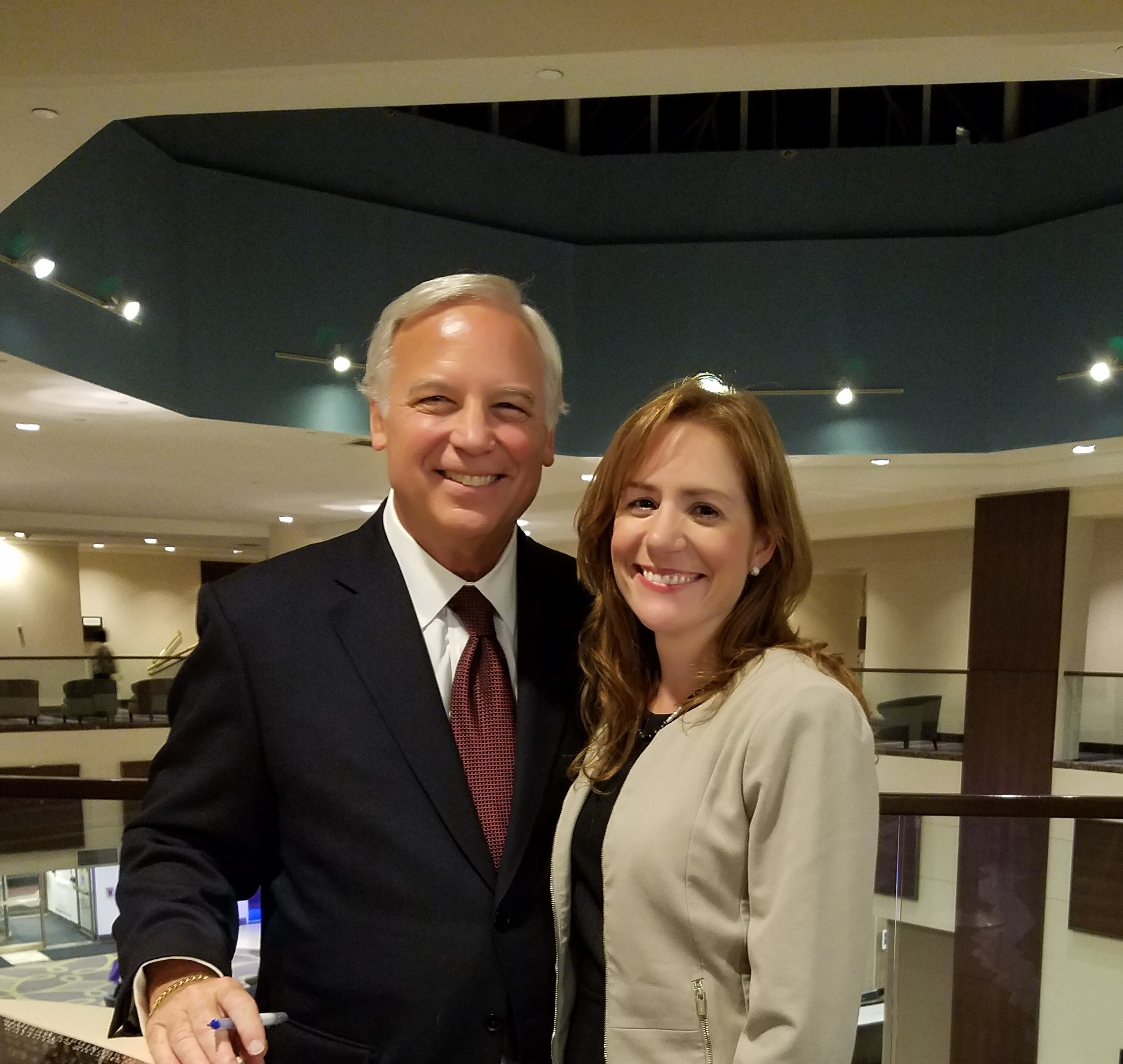 Jack Canfield who has trained thousands of people around the world for forty years on these life transformational Success Principles.
Enroll in this course: $997 ,  €844  ,  £744
What exactly are The Success Principles?
The Success Principles™ is a proven step-by-step system for achieving anything you want in your life. It will teach you how to tackle daily struggles, live with passion and purpose, and realize any ambition that creates meaning in your life. These principles spell out practices used by the world's most successful men and women—proven strategies that can be adapted for your own life, whether you want to be the best salesperson or business leader, buy your dream home, move to a senior level or transition to a new career.
This is a roadmap to reaching your breakthrough goals, developed by internationally recognized thought leader Jack Canfield, who has trained thousands of people around the world, for more than forty years on how achieve personal transformation in their lives.
Marisa Santoro founder of  www.inrshoes.com and The Gutsy Leadership Academy lives these same principles she now teaches. She pivoted from a 21+ year career on Wall Street as an IT Executive to becoming a Leadership Trainer and Communication Skills Expert globally. She has now joined the "Canfield Methodology" of learning and growth as a Certified Success Principles trainer, integrating these same Success Principles into all Gutsy Leadership™  training and coaching programs.
An inspirational and motivational road map proven to reach your personal success.
All the elements that you need to lead a successful life, put together simply and step-by-step.
Personal achievement resulting from a consistent thinking, doing, planning and following-through approach which yields CHANGE.
Access to Fully Recorded Live Training Calls.
Simple straight-forward principles. Extraordinary results to achieve what matters most.
Intelligence training combined with compassion and heart-centered accountability to keep you going and in faith.
A tried and true formula for living a fulfilling life with inspiration and motivation to keep you growing.
Lifetime Access to The Success Principles online course in The Gutsy Leadership Academy.
Enroll in this online course: $997
Thank you for your interest in stepping into this journey of personal transformation. I walked away from an IT Executive career on Wall Street to step into my own Gutsy Breakthrough Goal - leading a professional development training company and where I am today. This was a dream that I never saw the HOW for, until I discovered Jack Canfield and the work he was teaching. I turned away from the people who were bringing me down and looked up the ladder to learn from those who have achieved an incredible amount of success.

I teach you everything I have implemented personally through the Gutsy Leadership programs here at

In Our Shoes

and now  integrated here with The Success Principles. As a student of Jack Canfield, I have changed who I am as a person as well as my family's lives, taking  a leap of faith -  banking on me.  If I can do it, so can you.

No more waiting for permission to live a life you love. The signs are always there. When you feel it in your gut, that's your clue. That's your spirit guiding you to make a choice which will never steer you wrong.

Much love and big high-five to taking the first step to learn more.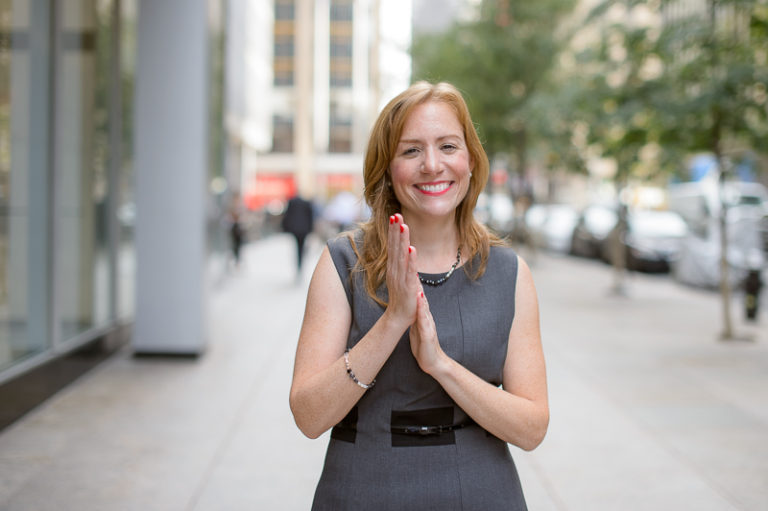 See What Others are Saying Who Have "Gone Gutsy" 
Since working with Marisa as my business coach, I am more confident within myself , in my business and all the skills which I bring to the table and now have an increased client base. I have established a clear schedule and system with my work. She has guided me in establishing my own coaching programmes which at one time seemed impossible. Marisa is not only passionate about what she does, she is extremely enthusiastic about helping women in what they have set out to do; she listens and understands your business and caters to your needs which makes it so enjoyable working with her. She is full of knowledge and wisdom in vast areas in business.

Harriet Khataba, London Her Story Matters
I work in an industry that is not always the easiest to obtain a job if you are not being referred, and is extremely competitive. I knew I needed to step up my game to catch the attention of recruiters to stay in the 100k salary range. I had the awesome opportunity to meet Marisa at a business event in Stanford, CT. Once she told me about her company, In Our Shoes, I knew I had to work with her. Marisa's unique ability to prepare you for those 6-figure positions, resume format, style is paralleling. Within a week of submitting my resume, I was receiving emails and calls for interviews! Thank you Marisa for your brilliance and the endless encouraging talks which prepared me for where I am today.

Dora Raine-Islamovic, Atlanta
I am an entrepreneur who needed an accountability coach who truly understood my business goals. Marisa is passionate and driven to make you succeed! She is confident, focused and has exceptional leadership skills. Marisa exceeded my expectations and continued to follow up even after our coaching sessions. I would highly recommend her and would further the conversation by telephone for any additional questions!  +914.325.1528 JWassermann@townresidential.com

Joann Wasserman, New York City Town Residential
I was hand-picked my Apple in 3 weeks, flown out to their headquarters in California for an interview! I used all of her suggestions, developed my resume and signature speech for the phone and in-person interviews all based on her approach and followed her tools exactly. This was all-new information to me! Her system for helping me raise my confidence and potential worked like a charm. I feel like a million bucks. I was able to incorporate so many parts of her Gutsy Leadership System into my career while still being very authentic and true to myself. If you're looking to get out there bigger, feel empowered in your career and personal life and get visible quickly, you've got to get a copy of her self-study program or sit down with her, today.

Kara Kent, White Plains