Self-Promote with Ease and Authenticity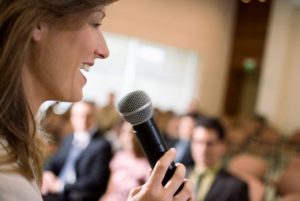 You struggle with "selling yourself" authentically and your story tending to fall short in recognizing your professional strengths and influential soft skills. You recognize your ideas aren't always considered when communicating with colleagues, management, your team/staff, patients or trainees. In this course, you will gain clarity on what you bring to the table as a professional expert. Before you can talk the talk and share your knowledge, whether it be in a small meeting room or speaking in a larger venue, you will step back and recognize for yourself what you have accomplished given your track record and what it is that you DO brilliantly which attracts others to enjoy working with you recognizing your professional expertise.
Be comfortably confident in all of your communication, rooted in what you know given your unique personality and experience which you may not be owning right now. This course lays the foundation for showcasing your value as a professional expert who delivers on specific recognizable results, thereby attracting others to you, where you are being yourself, instead of feeling like you are selling yourself.
Own Your Value, Then Showcase it. You will cover ways in which you will be comfortably confident being your own publicist because you will have stepped back and looked at all the achievements you have under your belt which you may not be seeing right now. You will focus on your key influential soft skills, which easily get swept under the rug, yet are the driver to people hiring you and keeping you in mind for new opportunities.
Professionals who have already or are aiming to move into leadership roles and wish to crystallize and hone in on what they bring to the table in their organization. This course benefits anyone who wants to show up owning their power, grounded in what they know when speaking with senior management, colleagues presenting or communicating their value.
This course is offered as a guided self-paced video training online course, collaborative webinar series and  live leadership training seminar or workshop.  This leadership training combines the mindset shifts you need to make along with HOW-TO step-by-step tactical business strategies to reach your breakthrough business goals.
>>>Enroll in this course only: $97 /  €94  /  £81
or create your own custom learning path with live training:
>>>Enroll in this course

plus

any 2 other courses.  $497 /  €464  /  £399.  Details below:
Good Things Come in Gutsy Packages...
3-3-3 GUTSY LEADERSHIP TRAINING IN A BOX.
3

Gutsy Courses.

3

Live Q&A Calls.

3

Months of Accountability.
Self-Paced Training

Receive Three Guided "Power Hour" Self-Paced Video Courses with Assignments and Worksheets. Lifetime Access to our online school.

Choose the training you need. Select this course plus any 2 other online courses in The Gutsy Leadership Academy.

Have your personal questions answered privately inside your online classroom to receive the consistent support you need.

Live Q&A + Training

Receive Three live Q&A Training session calls (30-minutes to 1-hour based on call participants) where your questions are answered directly. Calls are scheduled once a month, fully recorded for replay, with lifetime access should you miss anything or want to sit back and take notes later.

International Conference Lines provided.

Heart-Centered Accountability

Stay the course with momentum by receiving Three months of Accountability checks on e-mail, gently guiding you to remain committed to your gutsy breakthrough goals. Plus remain plugged into your private classroom to remain connected with your peers and stay the course.
>>>Enroll in this course plus any 2 other courses.  $497 /  €464  /  £399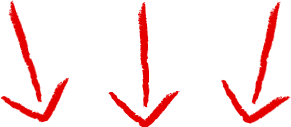 How does this Training work?

You will receive this course plus any two other online training courses you choose from The Gutsy Leadership Academy found here. Courses include "power hour" video training, motivational audio replays, worksheets, assignments, templates, scripts (exactly what to say and write) all with lifetime access. Yes, really.  In addition to your 3 courses, receive 3 Live Q&A training sessions, fully recorded for you to replay. Lastly, you receive 3 months of Gentle Accountability checks via e-mail which will arrive every Sunday to kick-start your week in an intentional way to keep you committed to your gutsy breakthrough goals.

Can I get a refund upon request?

Absolutely. Join the Gutsy Leadership Academy and if you are dissatisfied with any module during your first week of enrollment, we will happily issue a refund – guaranteed during this period upon sending us the assignments and work you have begun to put in. If it doesn't feel right for you up-front, it won't feel right later on. That's how confident we are of the results you will walk away with.

What if I just want to enroll in this one course?

Absolutely, you can do that too! However, enrolling in individual courses, do not come with any private coaching or online support. Live training sessions are also not part of that bundle. Enroll in this course only below: $97 / €94 / £81