Protect your Energy: Fierce Time Management
You struggle with maximizing your time to make room for your creative business development and work priorities which bring you most fulfillment, given your busy demanding schedule. You find yourself always "turned on" and reacting to others both in your professional and/or personal life who are pulling you away through e-mails, meetings, unplanned drop-ins, phone calls, text messages and online through social media. At the end of this course you will clear the decks, examine where your time is going and who is taking it away. You will shift your mindset about when you are available for yourself and others, thereby helping you serve more clients, patients, students in a more meaningful, calm and predictable way.
Establish sharp focus and discipline when it comes to your schedule, turn away from bright shiny objects that take up your time and eliminate overwhelm. Lock-in a daily and weekly schedule for both yourself and/or your staff /team communicating the bigger picture as an emerging leader to maximize workflow and productivity. Keep yourself accountable and implement proven techniques to clear the clutter and fast-path your business goals immediately. You will be introduced to a daily and weekly routine which will put some stakes in the ground so that each week you are intentional and disciplined with your time. You will have mapped out what key actions you should take and consistently focus to implement them weekly.
Through implementing fierce time management techniques, you will build confidence as you consistently break ground reaching your priorities daily and maximizing your valuable and limited schedule.
Professionals in the workplace, entrepreneurs, physicians, trainers and working parents who have a schedule which has become unmanageable and is holding them back from focusing on the development of their professional work and day-to-day priorities. This course is designed for those wanting to implement a consistent predicable schedule so they can maximize their time, manage expectations while consistently accelerating those work priorities which bring them most fulfillment.
This course is offered as a guided self-paced video training online course, collaborative webinar series and  live leadership training seminar or workshop.
>>>Enroll in this course only: $97 /  €94  /  £81
or create your own custom learning path with live training:
>>>Enroll in this course

plus

any 2 other courses.  $497 /  €464  /  £399.  Details below:
Good Things Come in Gutsy Packages...
3-3-3 GUTSY LEADERSHIP TRAINING IN A BOX.
3

Gutsy Courses.

3

Live Q&A Calls.

3

Months of Accountability.
Self-Paced Training

Receive Three Guided "Power Hour" Self-Paced Video Courses with Assignments and Worksheets. Lifetime Access to our online school.

Choose the training you need. Select this course plus any 2 other online courses in The Gutsy Leadership Academy.

Have your personal questions answered privately inside your online classroom to receive the consistent support you need.

Live Q&A + Training

Receive Three live Q&A Training session calls (30-minutes to 1-hour based on call participants) where your questions are answered directly. Calls are scheduled once a month, fully recorded for replay, with lifetime access should you miss anything or want to sit back and take notes later.

International Conference Lines provided.

Heart-Centered Accountability

Stay the course with momentum by receiving Three months of Accountability checks on e-mail, gently guiding you to remain committed to your gutsy breakthrough goals. Plus remain plugged into your private classroom to remain connected with your peers and stay the course.
>>>Enroll in this course plus any 2 other courses.  $497 /  €464  /  £399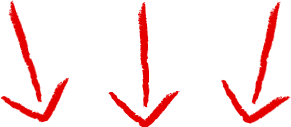 How does this Training work?

You will receive this course plus any two other online training courses you choose from The Gutsy Leadership Academy found here. Courses include "power hour" video training, motivational audio replays, worksheets, assignments, templates, scripts (exactly what to say and write) all with lifetime access. Yes, really.  In addition to your 3 courses, receive 3 Live Q&A training sessions, fully recorded for you to replay. Lastly, you receive 3 months of Gentle Accountability checks via e-mail which will arrive every Sunday to kick-start your week in an intentional way to keep you committed to your gutsy breakthrough goals.

Can I get a refund upon request?

Absolutely. Join the Gutsy Leadership Academy and if you are dissatisfied with any module during your first week of enrollment, we will happily issue a refund – guaranteed during this period upon sending us the assignments and work you have begun to put in. If it doesn't feel right for you up-front, it won't feel right later on. That's how confident we are of the results you will walk away with.

What if I just want to enroll in this one course?

Absolutely, you can do that too! However, enrolling in individual courses, do not come with any private coaching or online support. Live training sessions are also not part of that bundle. Enroll in this course only below: $97 / €94 / £81