Own your Authority as a Thought Leader with Influence
Enroll in this course: $97 /  €94  /  £81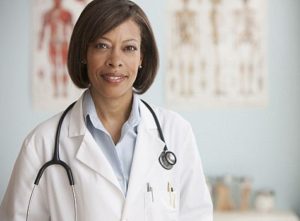 You have a wealth of experience and knowledge in your field yet find yourself struggling with bundling all of your expertise to leverage what you know in order to influence others.  You have "maxed out" and outgrown your current role and are ready to move on and transition from a "Worker Bee" mentality previously on the ground aware of all of the details and now ready to position yourself into leadership and the "Big Picture" thinker. In this course, you will learn to transition into a leadership role and being a relied upon professional expert in your organization.
Package what you know leveraging all of your value which you bring to your clients, patients, peers, staff/team, management, trainees as the intrapreneur inside your organization or entrepreneur inside your practice. Master how to "plan the work" and "work the plan" every time, pitching your ideas with confidence relying on your experience. You will learn to let go and communicate your strategy + vision to get buy-in, step back, be flexible and trust when others disagree. You will look beyond the trees and trust that all of your years of experience has led up to where you are right now. You will self-qualify yourself to show off your systems and best practices into a senior leadership advisory role where you are looked upon for your skills no longer as a "do-er" but for your ideas, how you think and consistently deliver making an impact.
Mid-to senior level professionals who have recently stepped into a leadership role and/or are ready to transition and advance to a new level in their career. In this course,they will hit the ground running, leveraging their best practices and proven solutions bridging the gaps with what they expertly have learned and can now confidently advise on with their clients, patients, trainees, peers, staff/team or management.
This course is offered as a guided self-paced video training online course, collaborative webinar series and  live leadership training seminar or workshop. You will be introduced to the 5-Step Gutsy Leadership SystemTM and the valuable mentoring you need along with tactical tools, assignments and cheat sheets, milestones, accountability checks and progress forms.
This leadership training combines the mindset shifts you need to make along with HOW-TO step-by-step tactical business strategies to reach your breakthrough business goals.
>>>Enroll in this course only: $97 /  €94  /  £81
or create your own custom learning path with live training:
>>>Enroll in this course

plus

any 2 other courses.  $497 /  €464  /  £399.  Details below:
Good Things Come in Gutsy Packages...
3-3-3 GUTSY LEADERSHIP TRAINING IN A BOX.
3

Gutsy Courses.

3

Live Q&A Calls.

3

Months of Accountability.
Self-Paced Training

Receive Three Guided "Power Hour" Self-Paced Video Courses with Assignments and Worksheets. Lifetime Access to our online school.

Choose the training you need. Select this course plus any 2 other online courses in The Gutsy Leadership Academy.

Have your personal questions answered privately inside your online classroom to receive the consistent support you need.

Live Q&A + Training

Receive Three live Q&A Training session calls (30-minutes to 1-hour based on call participants) where your questions are answered directly. Calls are scheduled once a month, fully recorded for replay, with lifetime access should you miss anything or want to sit back and take notes later.

International Conference Lines provided.

Heart-Centered Accountability

Stay the course with momentum by receiving Three months of Accountability checks on e-mail, gently guiding you to remain committed to your gutsy breakthrough goals. Plus remain plugged into your private classroom to remain connected with your peers and stay the course.
>>>Enroll in this course plus any 2 other courses.  $497 /  €464  /  £399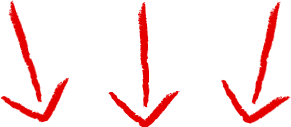 How does this Training work?

You will receive this course plus any two other online training courses you choose from The Gutsy Leadership Academy found here. Courses include "power hour" video training, motivational audio replays, worksheets, assignments, templates, scripts (exactly what to say and write) all with lifetime access. Yes, really.  In addition to your 3 courses, receive 3 Live Q&A training sessions, fully recorded for you to replay. Lastly, you receive 3 months of Gentle Accountability checks via e-mail which will arrive every Sunday to kick-start your week in an intentional way to keep you committed to your gutsy breakthrough goals.

Can I get a refund upon request?

Absolutely. Join the Gutsy Leadership Academy and if you are dissatisfied with any module during your first week of enrollment, we will happily issue a refund – guaranteed during this period upon sending us the assignments and work you have begun to put in. If it doesn't feel right for you up-front, it won't feel right later on. That's how confident we are of the results you will walk away with.

What if I just want to enroll in this one course?

Absolutely, you can do that too! However, enrolling in individual courses, do not come with any private coaching or online support. Live training sessions are also not part of that bundle. Enroll in this course only below: $97 / €94 / £81