Turbo-Charge your Business as an Emerging Entrepreneur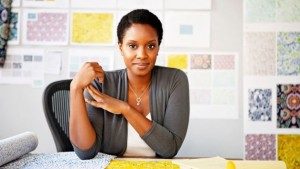 You aim to get your business idea off the ground and step into entrepreneurship. You have been allowing your negative self-talk and lack of confidence to slow you down up until now. You need to define your product and hone in on your target /niche market along with making the right contacts both on and offline. You are challenged by establishing your brand and where to start to create your online and social media presence. You recognize that you have an expertise which people are looking for and can benefit from, but are unsure of how to figure out a path to monetize on your ideas.  In this course, you will confidently begin your new venture and be visible as an emerging entrepreneur. You will self-promote your unique value and naturally position yourself as a professional expert in your field.
You will hit the ground running and achieve the clarity and direction you need to define your value. You will discover your client niche (i.e. your "low hanging fruit") to target and receive the crucial business guidance to develop a client attractive website. You will hone in on your marketing message, create your printed sales content aligned with those who look to you as their change agent and self-promote the results/praise your clients receive from working with you.  You will raise your self-confidence, maximize on your unique value, standing out from the crowd, getting clear on how you deliver meaningful results to your market in a BIG way and allow prospects to experience you in a powerful way and what you deliver. You will self-promote naturally, tap into your influential soft skills and frame your elevator pitch which will get your name out there in a bigger way. You will be comfortably confident speaking in any setting without anxiety, including building an online social media presence to gain visibility and more credibility.
You will maintain a confident mindset and external dialogue when communicating your value which sets you apart. You will grow your referral network which will serve as a professional pipeline to new opportunities to rely on for years to come. Through implementing fierce time management techniques, you will clear the clutter in your environment and set boundaries to consistently break ground, reaching your priorities daily and maximize on your valuable and limited schedule.
Emerging entrepreneurs and small business owners. This course benefits professionals who need the accountability, confidence and motivation to step into self-employment, positioning their business into an offering which stands out from the competition.
This course is offered as a guided self-paced online course and as a live leadership training course. You will be introduced to The Success PrinciplesTM which will teach you how to increase your confidence, tackle daily challenges, live with passion and purpose, and realize all your ambitions.
Enroll in this course: $497 ,  €464  ,  £399
Can I get a refund upon request?

Absolutely. Join the Gutsy Leadership Academy and if you are dissatisfied with any module during your first week of enrollment, we will happily issue a refund – guaranteed during this period upon sending us the assignments and work you have begun to put in. If it doesn't feel right for you up-front, it won't feel right later on. That's how confident we are of the results you will walk away with.