Own Your Authority. Sell Yourself Authentically. 101 Ways to  Shift Your Mindset, Communicate with Ease Confidently Projecting as the Professional Expert you are + Motivational audio bundle: DOWNLOAD HERE.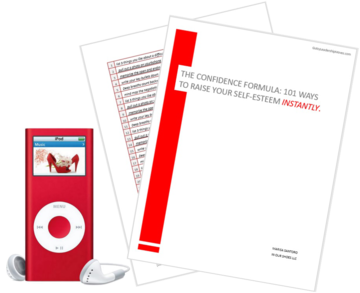 Marisa Santoro, Winner of the "Women of Influence" award by New York Business Journals. Former IT Executive on Wall Street. Founder of The Gutsy Leadership™ System. 
Girl Interrupted: 3 Gutsy Moves to Handle being Talked Over and Shut Down in a Meeting. It's time to set Boundaries.
Kara attracted the perfect job, doubled her pay and works close to home – everything she intended to ACCELERATE.
Find your Voice. Own your Authority. Learn more of Marisa's Motivational Speaking  Topics.  Info@inrshoes.com 
Request a Training Program Guide. Learn about our Learning & Development Seminars. Info@inrshoes.com