How do you want to be perceived?
Own your Authority. Speak your Results. Unleash as an Expert of Influence.
We are on a mission to empower and educate professionals to communicate their value as experts and leaders of influence in their field.
In Our Shoes is a global leadership training and coaching practice delivering a unique step-by-step learning curriculum which combines proven Career and Business Tools, Mindset and Self-Leadership Success Principles, Communication with Clarity Strategies, and Fierce Time Management Focus methods wrapped around with consistent Accountability where learners stay the course, and rave: 'This Gutsy Leadership thing works!'
*We are proud to be a recognized M/WBE and WBENC certified business.
Please take a moment to read our Frequently Asked Questions below with founder, Marisa Santoro.
"I passionately believe that when we consistently rely on and lead from our intuition, that core "intuitive gut gene", we are more confident in our decisions as leaders despite external circumstances and able to sell our ideas authentically with positive expectation of results. Leading from our gut, we will own our authority every time, intentionally create collaborative environments and self-qualify ourselves as experts in our field moving past any limiting beliefs, swiftly changing external circumstances by leading from within.

Gutsy Leadership is a paradigm shift in doing business, where professionals take an inside-out self-leadership approach to recognizing their value in order to successfully and authentically drive change with a pulse on the people, resources and opportunities which are the contributing backbone to those results."  - Marisa Santoro, former Wall St. IT Executive, founder of In Our Shoes and Gutsy LeadershipTM  Academy (GLA).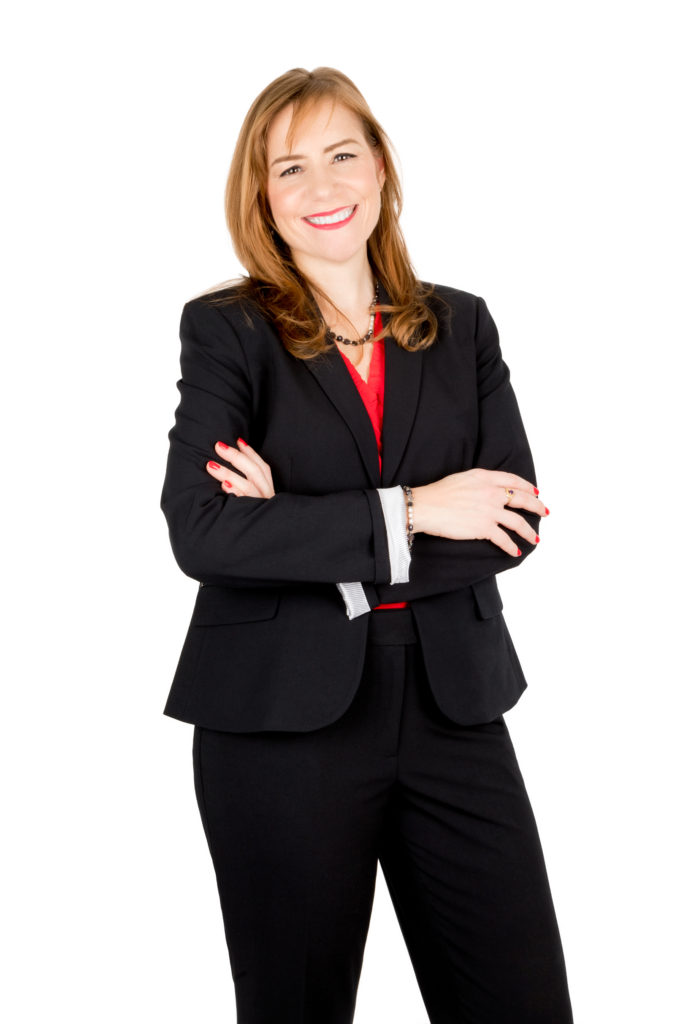 Corporate Leadership Training & Development
Employee Engagement
Information Technology Training
Leadership Academy Development
Executive Coaching
1-on-1 Coaching & Mentoring
Team Building
Lunch n' Learns
Teleseminars & Webinars
Diversity & Inclusion Programs
Speed Networking Events
Online Courses
Leadership Retreats
Seminars
Workshops
Custom Training Curriculum
Masterminds/Roundtables
Train the Trainer Programs
Certified Women's Business Enterprise Council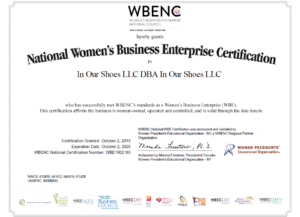 Certified New York Women's Business Enterprise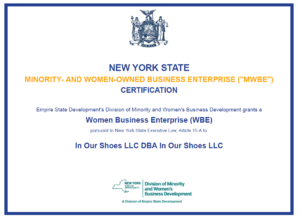 Who are your clients exactly?
Our clients range from workplace professionals, executive leaders, physicians, practice owners, sales agents, educators, coaches, small business owners to corporations, nonprofits, universities and health care organizations who have invested in their leader workforce:  UBS, Allianz Global Investors, S&P Global, Anheuser-Busch, American Express, RBC, Aetna Healthcare, Sony Music, Mercedes-Benz, New York University (NYU) and Rutgers, NYU Langone Medical Center, New York Council of Nonprofits, to name a few. We work with professionals who often consider themselves confident, however aren't always showing up confidently in their communication, owning their authority and being perceived as experts.  They want to learn how to self-promote authentically by recognizing their unique value, become more visible, get unstuck, attract new opportunities, move their career or business to the next level or transition to something new by putting themselves out there with a strategy and action plan to consistently reach their goals.
How is your training different from "business coaching"?
We combine leadership business tools with success growth principles and proven energy practices that directly affect your physical and mental health. We are not jacks-of-all-trades, this is professional development training with weekly accountability and confident mindset tools delivered as a step-by-step approach where we teach exactly what you need to do, motivating and mentoring you along the way. We are focused on anything and everything that works to get you feeling confident and moving ahead in your career or business by promoting your skill sets. What you get is no-nonsense undiluted expertise from Marisa's, 19+ years of experience as an intrapreneur moving her career ahead on Wall Street, working in global markets as a female leader and parent while growing a business as an entrepreneur alongside a day job. Marisa is a trainee of Jack Canfield and a certified Canfield Success Principles trainer.
What type of personality do you work best with and what is expected of me?
The Gutsy Leadership programs were created for those who are serious about stepping into their full potential, feeling confident and in control of their next chapter. They are taking a stand for a fulfilling business goal which they can feel excited about because they are ready to recognize their worth - their self-worth. You can be in a low-energy place, have self-confidence issues, feel stuck as long as you are willing to trust and open yourself to possibility, setting your mind to what it is that you want in order to move ahead. You would be expected to take consistent action during our sessions, with a no-excuses approach to your goals which we outline as an action plan up front together and reassess during each session; just a very different way of thinking with full accountability and support from us while you achieve these incredibly exciting results.
For what type of professional is this program NOT going to work?
The education here will not work well for skeptics and individuals who just want to make more money, look to us for figuring out what they want and also who consistently make excuses for not getting their assignments done or challenging aspects of the program. It is also not a good fit if you consistently resist the confidence mindset tools we deliver and focus only on the DO-ing aspect of our work. 90% of your success will be based on changing your belief system and how you see yourself. We're in  there right there with you by your side, with sleeves rolled up, but can only produce results with you if you are open and give yourself permission to be supported. If you are one of these people I gently and respectfully ask that you do not reach out and I hope you understand why. We'll probably just not work well together and I wouldn't want you to waste your time or money.
Do these programs work for men as well?
Yes! While we have attracted and created results for mainly women business leaders and entrepreneurs over the years, as of 2017 we are opening up The Gutsy Leadership Academy to support all professionals through The Success Principles curriculum, which you can learn more of here.
Our clients are professionals in health care: physicians and nurses, realtors, educators, copywriters, trainers, coaches and business leaders from corporate across the finance, tech, marketing, customer service, hr, recruiting and sales functional areas. The professionals we serve have one thing in common, they are ready to up-level their brand whether it be as an intrapreneur inside an organization or as an entrepreneur in their practice breaking free to do what they love.
What exactly is the Gutsy Leadership System and what does it include?
It is a strategic blueprint to accelerate and reach a breakthrough business goal, mapping out a plan, owning your confidence, changing your mindset and attracting powerful opportunities after you have turned up the volume on your unique value. The system covers the foundation of first getting yourself out there by changing the stories you have been making up about your potential (your inner dialogue), turning away from the lack of support and recognition from peers, recognizing all of your value and going gutsy by taking consistent action. What inevitably happens with our clients is that they have been blind-sided to how much they really have to promote about their assets. Once we clear that path we dig in and get you out there accelerating by taking consistent action as you step through the online program and live calls with me.
Through our online learning platform, Gutsy Leadership Academy (GLA), we deliver both live and virtual training and coaching, 'just in time' micro-learning, coaching and self-paced multimedia courses based on The Gutsy Leadership curriculum, providing professionals with a support structure that holds them accountable to reaching their career goals.
Does this really work?
Yes! The result of our work is an approach to getting outside your skin, pulling up a mirror to all you bring to the table, your value, your assets, your accomplishments, your little and big wins, bumping up your self-worth and how you see yourself in your career or business which over time and with your dedication, works consistently to attract opportunities and have you confidently speaking about your business assets comfortably and naturally with anyone. The work you do in the program is not a one-shot deal. It stays with you in the long run so you can consistently keep advancing to higher and higher confidence levels, recognizing your uniqueness and taking on more, moving outside your comfort zone. We encourage you to check out the testimonials here from private clients and those who attended our corporate events and training workshops we have run all based on the same system.
What results can I expect?
Here you will learn more about the The Gutsy Leadership System and the results you will receive.
How quickly can I expect results?
This depends on where you are right now and how much you put into the assignments. Within one month you will have experienced an internal makeover of how you see yourself in your career/business. We will have deep dived into all you do expertly and with your unique brilliance. After this milestone we leapfrog into the rest of the program because you have shifted your mindset. We are hone in on the exact opportunities right for you and work on proven ways to build your pipeline and kick in the tools you learned as the new self-promoting, confident YOU who speaks comfortably about your value. You want to be sure the next path you take will sustain you for a while so you are not jumping around, which is why you receive more results over time versus a few sessions here and there. You're not going to have enough resources, enough guidance and mentoring to keep you staying consistently on track. It's just not realistic, and it doesn't set you up for real success. This is not a magic bullet, this is work but you have us and we are right there with you by your side to remind you of your non-negotiables.
What if parts of the program do not apply to me and what I need right now?
The Gutsy Leadership program is a framework which has been proven to get the results for anyone needing to either advance as an intrapreneur in their career or branch out as a small business owner with unique value to deliver to their clients - all with a confident mindset.  Based on how far along you are on either of these paths, we customize the program delivery given what you need right now versus rolling out a cookie cutter "just do this, we know it works" approach. There may be areas you have mastered already, and we will celebrate you for it and move on doing a deeper dive in another module. We also continuously add content given the changing business landscape.  I  share my experiences on where I was and on exactly what I did to move ahead to give you the trusted insight to take the best next step - all based on what you need at the time. The work you put into this program will inevitably spill over into other areas of your life - guaranteed.
Will I recover the investment I put into this program?
An absolute YES. I want you to stop for a moment to ask yourself "What is feeling more fulfilled and validated in my career or business worth to me? How will the rest of my life be impacted when I can come home happy from work, feeling confident and excited to be control of the next chapter? How will this affect my future relationships, the ones I have yet to make if I don't attract them with a positive attitude? How will this interrupt my behavior patterns which have repeatedly had me stuck?" How much time would it take you on your own to step into your self-worth, finding the right opportunities, making more money, getting to a level where you are confidently carrying yourself everywhere you go, attracting others to you naturally? Investing in yourself is a no brainer because who else is going to? A gutsy mindset on the career  front, opens up every other area of your life because you are in a positive state and won't accept anything less there either. It shifts the playing field in a BIG way.
Based on everything I've seen and read about Gutsy Leadership, I know these programs are what I need to learn from. What are my options for getting started?
That's great and your visiting here was not random. Please celebrate yourself for a moment because we don't do that enough. You are taking a step which supports you and trusting your intuition to lead you to where you are aligned with purpose. Did you know that one of the most prominent characteristics of successful people is that they take action? They are decisive, take action and they move towards success faster as a direct result of this. It's a well known fact these people make decisions based on their gut instinct. E-mail: Info@InRShoes.com indicating your interest in registering in one of the programs and we will be happy to walk you through the different options to see which one will be the very best for you. There are different programs at different price points which will fit every budget. Lastly, we are honored you have selected The Gutsy Leadership platform to help you. I have been in your shoes, with me it's very personal. Let's get started! This is gutsy motivation to stay the course and reach your breakthrough goals with repeatable results over time and with momentum.
How to Get From Where You Are to Where You Want To Be
Marisa Santoro interviewed on integrating The Success Principles with The Gutsy Leadership System. Led by Mariel Alvarado co-founder of www.ladysavantsociety.com/ a movement of women on a mission to IGNITE & INSPIRE our "INNER SAVANT".
In Our Shoes is a professional development leadership training and coaching practice empowering workplace professionals,  small business owners and sales agents to become leaders of influence in their field.
We deliver a step-by-step leadership and sales growth curriculum which combines proven career and business strategies, self-leadership success principles, communication and soft skill training, and time management focus methods wrapped around accountability where learners stay the course, and rave: 'This Gutsy Leadership thing works!'
Through our online learning platform, Gutsy Leadership Academy (GLA), we deliver live and virtual training, 'just in time' micro-learning, coaching and self-paced multimedia courses, providing professionals with a support structure that holds them accountable to reaching their goals. We are a certified M/WBE firm.