Clarity to Confidence: Discover your Life Purpose.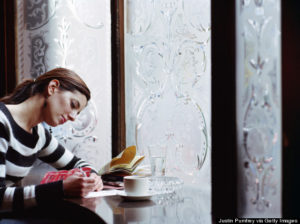 You are ready for a transition to exploring something new that taps into your passions and potentially serves as a backup plan to where you are now. Without having uncovered or declared your WHY, it's easy to get side tracked, wander and drift, living life by default letting other's agendas drag you around. You want to get in touch with the skills and gifts you are aligned with and what you were put on this earth to do. You find yourself often in reactive mode instead of proactive mode with clear intention. You are unsure of what path to take but know you are no longer feeling fulfilled in your career or personal life. You struggle with getting in touch with what that looks like and need some guidance to get there. You also want to maximize your time to ensure whichever next choice you make, it is the right one before making the commitment and investment. You need to decide on where you want to be and what success looks like to you. You want to define your desires in clear and compelling detail. You want to allow what you really love to emerge.
In this course, you will carefully develop and clearly state your life purpose along with a clear set of criteria for making all of your major life decisions and setting a lifetime's worth of meaningful and fulfilling goals. Then the opportunities and choices are either aligned with your life purpose or they're not. Clarifying and pursuing your life purpose will not only get you to where you want to go but also make your journey more enjoyable. You can then develop and use your natural talents, your abilities and resources and put them to highest and best use, for yourself, your family for the world. This course is designed to help you tap into what brings you most joy and passion, which can give you clues to your life purpose. It is grounded in the idea that we all have a life purpose and when we align our choices and actions with our life purpose, things become easier and we experience more fulfillment and joy. When your passion and your purpose are in alignment you will experience effortless success. With a purpose, everything in life falls into place. To be "on purpose" means you're doing what you love to do, doing what you're good at and accomplishing what's important to you. When you are on purpose, the people, resources and opportunities you need naturally gravitate toward you. The world benefits, too.
This course benefits anyone who is looking for a change in their professional or personal life and want to carve out the WHAT (goals and vision) and HOW (action plan) based on their WHY (life purpose) carefully developed and clearly stated.  Before making their next major life decision, they wish to find direction on pursuing one activity or goal versus another. They want to trust that their choices will lead to more love and joy and ultimately find more success in their life, but first they need to define what that looks like.
This course is offered as a guided self-paced online course and as a live leadership training course. You will be introduced to The Success PrinciplesTM which will teach you how to increase your confidence, tackle daily challenges, live with passion and purpose, and realize all of your ambitions
>>>Enroll in this course only: $97 /  €94  /  £81
or create your own custom learning path with live training:
>>>Enroll in this course

plus

any 2 other courses.  $497 /  €464  /  £399.  Details below:
Good Things Come in Gutsy Packages...
3-3-3 GUTSY LEADERSHIP TRAINING IN A BOX.
3

Gutsy Courses.

3

Live Q&A Calls.

3

Months of Accountability.
Self-Paced Training

Receive Three Guided "Power Hour" Self-Paced Video Courses with Assignments and Worksheets. Lifetime Access to our online school.

Choose the training you need. Select this course plus any 2 other online courses in The Gutsy Leadership Academy.

Have your personal questions answered privately inside your online classroom to receive the consistent support you need.

Live Q&A + Training

Receive Three live Q&A Training session calls (30-minutes to 1-hour based on call participants) where your questions are answered directly. Calls are scheduled once a month, fully recorded for replay, with lifetime access should you miss anything or want to sit back and take notes later.

International Conference Lines provided.

Heart-Centered Accountability

Stay the course with momentum by receiving Three months of Accountability checks on e-mail, gently guiding you to remain committed to your gutsy breakthrough goals. Plus remain plugged into your private classroom to remain connected with your peers and stay the course.
>>>Enroll in this course plus any 2 other courses.  $497 /  €464  /  £399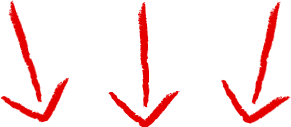 How does this Training work?

You will receive this course plus any two other online training courses you choose from The Gutsy Leadership Academy found here. Courses include "power hour" video training, motivational audio replays, worksheets, assignments, templates, scripts (exactly what to say and write) all with lifetime access. Yes, really.  In addition to your 3 courses, receive 3 Live Q&A training sessions, fully recorded for you to replay. Lastly, you receive 3 months of Gentle Accountability checks via e-mail which will arrive every Sunday to kick-start your week in an intentional way to keep you committed to your gutsy breakthrough goals.

Can I get a refund upon request?

Absolutely. Join the Gutsy Leadership Academy and if you are dissatisfied with any module during your first week of enrollment, we will happily issue a refund – guaranteed during this period upon sending us the assignments and work you have begun to put in. If it doesn't feel right for you up-front, it won't feel right later on. That's how confident we are of the results you will walk away with.

What if I just want to enroll in this one course?

Absolutely, you can do that too! However, enrolling in individual courses, do not come with any private coaching or online support. Live training sessions are also not part of that bundle. Enroll in this course only below: $97 / €94 / £81