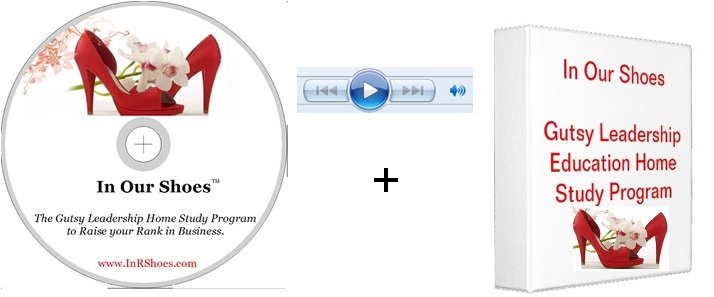 The education here is step-by-step, teaching you how to
ATTRACT OPPORTUNITY,

get Comfortably

CONFIDENT SPEAKING

to anyone,

EARN WHAT YOU'RE WORTH

, gain 

MORE CREDIBILITY

,

 

be

REALLY EXCITED

about your Career Assets,

CONSISTENTLY MOVE AHEAD

,

never worrying again about

YOUR MARKETABILITY

.
————————————————————————————–
Ok, so what's the program all about anyway?
This is straight-forward step-by-step learning which shows you exactly how to:
Advance to a new-level assertively, not with aggression, by tapping into your intuition and bench strengths, waving away fear of failure.
Attract the right opportunity aligned with your record of achievements and the skills you enjoy the most, even if you're not ready or are experiencing self-doubt.
Be authentically comfortable when speaking to clients, management or peers, confidently projecting your expertise in any setting.
Deep dive into recognizing your entire track record, strengths and "career currency", discovering your market worth and embracing your career story.
Attract others to want to meet you, get visible, raising your hand, turning on a "radar" for seizing opportunities working in any industry and at any stage in your career.
Consistently engage others to want to be your best customers, stepping up your degree of influence.
Create an authentic and consistent "voice" in business by aligning your thoughts, actions and dialogue showcasing your purpose and value  just like an entrepreneur.
Get motivated about your career assets, recognizing all your value-adds getting comfortable with what you bring to the table a la Self-Promotion.
Experience the freedom to ask for what you want in your career.
Launch a killer, highly "attractor factor" sales sheet that tells a compelling story about where you are in your career or business and what you bring to the table.
Create your 2  to 5 year career roadmap having a game plan and sticking to it (because that's your new M-O and we won't let you give up on yourself).
Whether through private one-on-one mentoring with Marisa Santoro, a group boot camp or learning from a comprehensive self-study workbook, companion audio program, this system deep dives into 5 modules across 25 steps with cheat sheets and assignments throughout, all which will make yourself more visible because you will have crystallized how you will specifically make a difference not as a Worker Bee girl anymore but as a Big Picture Thinker. You will learn to how to create a space to impress people leveraging your career expertise and use proven techniques to build trust, planting the seeds for you to remain memorable not with "in your face" methods which can leave you feeling desperate and uncomfortable.
This leadership program created by Marisa Santoro, American IT executive with a 17+ career on Wall Street, focuses on the mindset shift alongside the tactical tools that we as women must make first. It will stretch you outside your comfort zone taking manageable steps towards a new position that you know deep inside you can fill with flying colors when given the opportunity.  It's about attracting the right position that raises the bar, lifts your confidence, has you reinventing yourself to a level that will consistently up your A-game in business, so that you never have to worry about your marketability – ever again.
You will be shown EXACTLY what to start doing–and stop doing to raise your rank, attract management and be in more demand, earning what your market worth is, gaining more skills and move to a new leadership position. Marisa has outlined every technique in detail, and is all there so you can start using it right away to get similar results. It is all step-by-step, not overwhelming theory and feel-good advice, taking you in every direction. You listen to step one, and when you are done with that, the workbook reinforces the main elements. You complete the exercises and move on to listening to step two, and so on. Simple and easy. Nowhere else will you find it as simple to put all the necessary tools in place, in clear language which you can listen and read (on your own time) with specific assignments and cheat sheets throughout. This program offers simple, concrete tools on what to do, not just theory. This alongside Wall Street IT Executive and career expert Marisa Santoro, you got this and are in a safe space with someone who has been in your shoes.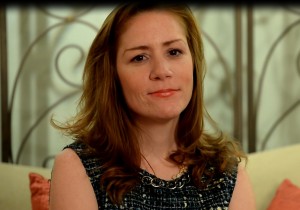 What makes this program UNIQUE. Why you will NOT find anywhere else.
But before you can implement any leadership education, the truth is, you need to change how you see yourself in your career. Weaved in throughout the program, is recognizing how you are standing in your own way and how to kick your self-doubt to the curb.

RESULTS you can expect:
Attract people to want to meet you for new business opportunities.
Grow a professional pipeline that will work for you, in years to come.
Assertively ask for the salary or rates you deserve based on the market and all your experience.
Move to a much higher confidence level, naturally showcasing your assets and what you bring to the table.
Leap to the next level in your career or business where you don't feel 100% ready for, but can still handle.
Lock in your 2 to 5 year career & salary goals, setting your career compass to consistently advance.
Speak comfortably and own any conversation confidently with your clients, management , peers or direct reports  in any setting.
Increase your market value in your industry by tapping into your "career currency".
Strut your stuff with self-promotion.
Exercise influence using your subtle soft skills.
Own any room when speaking up at meetings, speaking to an audience, running presentations.
Lock in a consistent 'voice' in your verbal, writing, internal dialogue and body language statements.
Engage any personality making them your best "customers".
Cut deals that make for a win-win.
Wave away rejection and turn the word 'No' into 'Not right now'.
Cross over from routine Worker Bee to Big Picture thinker.
Master how to "plan the work" and "work the plan" every time.
Step back, be flexible and trust when others respectfully disagree.
Slip into opportunistic shoes, finding an angle in any formal or casual conversation.
Naturally engage others to want to learn more about you.
Shoot down assumptions about those considered "unapproachable" and embrace the unknown.
Scout for connections, sponsorship and mentors: internally, externally and virtually.

The system shown is a compilation of everything Marisa has learned raising her own rank through Corporate America, from senior executives she has interviewed for their career lessons learned and from the mentoring of others Marisa has done throughout her career.

How much time would it take you on your own to step onto a new leadership path that just feels right? Why wait, when you can get it faster, learning from those who have perfected the 1-2-3 step system on moving to a leadership role that not only fits but which you can own, right now?
————————————————————————————–

Option to learn at your convenience, at your pace.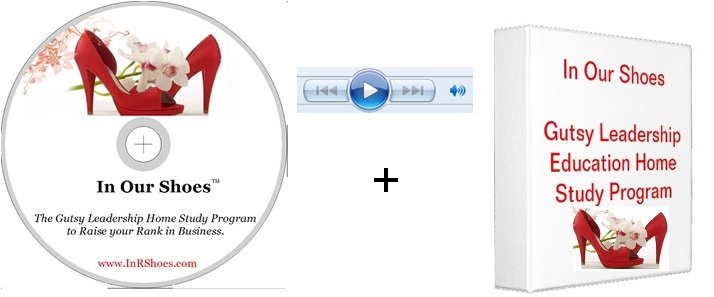 Let's assume you're making $50,000 annual salary right now and receive no more than a 5% increase after going through the program. That's only $2,500. (you're going higher, don't worry). You have more than covered the investment made here – investing in yourself is a no brainer. Why? Because who else is going to?
The program contains 25 steps across 5 modules in a workbook along with corresponding audio files to listen to either on CD bundled in or on your iPod which you can freely copy to. All files are in MP3 format. You will have assignments throughout and 16 Cheat sheets. Nowhere else will you have this one-on-one feel kind of learning by reading and listening in a straight forward, concise and step-by-step way.

The entire program is geared for the busy professional, divided into 5 easy-to-follow modules driven by step-by-step audio files directly tied to the same steps outlined in the workbook further reinforcing (in print) what you already heard. Nowhere else will you find this combined streamlined professional education. Combining the business mindset along with the tactical ways in which you need to advance, offering not just how-to training but how to change the conversations in your mind. Thoughts are actions. Change your thoughts, start changing your future career. Yes, it's really that simple!