Turn up the Volume. Unleash your Expertise. Lead with Influence.
Accelerate with
Rock-Solid

Confidence in 6-weeks.

Online Learning. Live Training Calls Focused on your Challenges.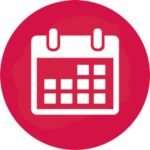 Live meetings held every other week on a Monday through Thursday,
Week 1: Self-Paced Training - Guided "Power Hour" Module. Complete ASSIGNMENTS and IMPLEMENT.
.
Week 2: LIVE CALL (1 hour).  Commit to Action.
.
Week 3: Self-Paced Training  - Guided "Power Hour" Module. Complete ASSIGNMENTS and IMPLEMENT.
 .
Week 4: LIVE CALL (1 hour). Commit to Action.
.

Week 5: Self-Paced Training  - Guided "Power Hour" Module. Complete ASSIGNMENTS and IMPLEMENT.
Week 6: LIVE CALL (1 hour). Commit to Action.
Turbo-charge one Breakthrough Goal that's been lingering!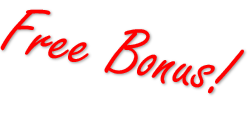 First 4 to register, receive a Strategy Call where you ask for clarity and strategic next steps!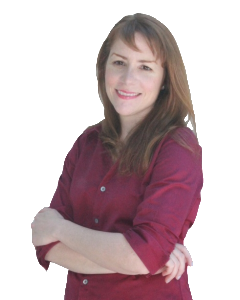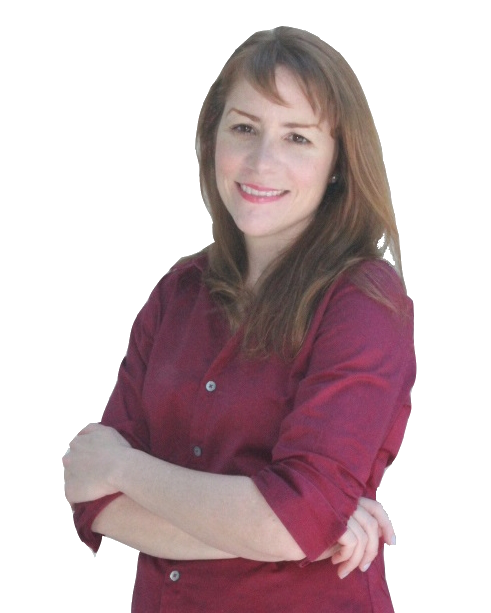 Led by Success Leadership Trainer and Confidence Skills Coach Marisa Santoro,  Former IT Executive on Wall Street. "Women of Influence" honoree by American Business Journals and Bizwomen.com. Founder of  the Gutsy Leadership Academy and In Our Shoes - a global professional development training platform. Consistently advancing in an abrasive male-dominated corporate culture as an intrapreneur and then again reinventing herself as an entrepreneur, Marisa has been in your shoes and can speak to your challenges through her personal experiences shared on the live calls, addressing your needs now.
Here's What's Included in the Program
We will cover the following themes from the Gutsy Leadership Program shown below.
Have Deliberate FOCUS, CLARITY and DISCIPLINE on your BREAKTHROUGH business goals.
Receive a STRATEGIC ACTION PLAN, laid out with direction and consistent accountability.
MAXIMIZE YOUR POTENTIAL, fully step into the work you feel called to do full-time.
MAKE YOURSELF MEMORABLE, attract opportunity when walking into any room.
UNLIMITED ONLINE SUPPORT and COACHING throughout the program.
FLEXIBLE SELF-PACED TRAINING combined with LIVE COACHING customized to your challenges. Fully Recorded for Replay.
CONFIDENTIAL TRUSTED COMMUNITY to remain PLUGGED INTO.
SILENCE THE INNER CROW, make a quantum leap projecting your expertise.
UP-LEVEL YOUR PROFESSIONAL PRESENCE: deep dive into your UNIQUE BUSINESS VALUE.
ELIMINATE ANXIETY. Let go. Create the space for Direct, Free-flowing CONVERSATIONS.
Core TRANSFORMATIONAL Module from The Success Principles TM Curriculum to stop the repeating patterns holding you back and REPROGRAM YOUR LIMITING BELIEFS
FULL LIFETIME ACCESS to Previous Recorded Training Calls to further support your Breakthrough GOALS.
Weekly Assignments, Motivation and Accountability to keep you accelerating.
Full Recordings. Lifetime Access
What if I told you, we can kick that Gutsy Breakthrough Goal into high-gear?
JOIN US FOR a 6-WEEK EMPOWERING MOTIVATIONAL EXPERIENCE
Self-Paced Training

Guided "Power Hour" Self-Paced Video Courses. Assignments, templates and scripts (exactly what to write, what to say). Lifetime Access to our online school.

Live Online Training

Training Sessions to accelerate and implement. Q&A plus personal hot-seat time to uncover what's holding you back. International Conference Lines for your local city. Full recordings sent so you can sit back and take notes later.

Accountability and *Tough Love*

Consistent honest feedback with powerful solutions. Learn from similar business challenges in the room.  Form a powerful blueprint in your subconscious which will support you. Private classroom to remain connected and stay the course.
Do you want to...
Come home each night, feeling free and excited about a purposeful career?
Own your value and be perceived as a professional expert in your field?
Be more visible, self-promote naturally?
Speak publicly with ease, up-level your credibility?
How do these Business Trainings work?

Marisa Santoro will lead a 6-week class covering a key theme and topic area  from the Gutsy Leadership System shown below.  We encourage you to learn more of the curriculum shown in detail here. This is a proven step-by-step system to uncover what's holding you back, shifting your mindset alongside business guidance you can implement immediately following the class.

Can I get a refund upon request?

Absolutely. Join the Gutsy Leadership Academy during the first week of when class begins. If you are dissatisfied with Module 1, we will happily issue a refund – guaranteed during this period upon sending us the assignments and work you have put in. If it doesn't feel right for you up-front, it won't feel right when you join the live training. That's how confident we are of the results you will walk away with.
See What Others are Saying Who Have "Gone Gutsy" 
Since working with Marisa as my business coach, I am more confident within myself , in my business and all the skills which I bring to the table and now have an increased client base. I have established a clear schedule and system with my work. She has guided me in establishing my own coaching programmes which at one time seemed impossible. Marisa is not only passionate about what she does, she is extremely enthusiastic about helping women in what they have set out to do; she listens and understands your business and caters to your needs which makes it so enjoyable working with her. She is full of knowledge and wisdom in vast areas in business.

Harriet Khataba, London Her Story Matters
I work in an industry that is not always the easiest to obtain a job if you are not being referred, and is extremely competitive. I knew I needed to step up my game to catch the attention of recruiters to stay in the 100k salary range. I had the awesome opportunity to meet Marisa at a business event in Stanford, CT. Once she told me about her company, In Our Shoes, I knew I had to work with her. Marisa's unique ability to prepare you for those 6-figure positions, resume format, style is paralleling. Within a week of submitting my resume, I was receiving emails and calls for interviews! Thank you Marisa for your brilliance and the endless encouraging talks which prepared me for where I am today.

Dora Raine-Islamovic, Atlanta
The strategy and direction I received from the Gutsy Acceleration Breakthrough course, had me make the mental shift to perceiving my value as being equal to those I work and build my confidence. Your message truly resonated and instantly motivated me to apply your tools immediately. I started rethinking how I phrase my emails at work, and I have been catching myself before I use words which have been minimizing me. Since this program, I have also been actively pushing myself to speak my views at meetings to be heard, and it felt great. These simple tweaks have been effective in building my confidence this past week and I already see a positive change in how my colleagues have responded!

In Our Shoes gives me a sense of relief to know I'm not alone in this confidence struggle, and great appreciation for your workshop that helped me network with other women who can relate. The sense of community is an incredible tool that motivated me to proceed further in taking gutsier action.  Being a female civil engineer in a heavily male-dominated industry is not easy to stay mentally and emotionally strong.

Reema Albahri, Civil Engineer in Business Development
I am an entrepreneur who needed an accountability coach who truly understood my business goals. Marisa is passionate and driven to make you succeed! She is confident, focused and has exceptional leadership skills. Marisa exceeded my expectations and continued to follow up even after our coaching sessions. I would highly recommend her and would further the conversation by telephone for any additional questions!  +914.325.1528 JWassermann@townresidential.com

Joann Wasserman, New York City Town Residential
I was hand-picked my Apple in 3 weeks, flown out to their headquarters in California for an interview! I used all of her suggestions, developed my resume and signature speech for the phone and in-person interviews all based on her approach and followed her tools exactly. This was all-new information to me! Her system for helping me raise my confidence and potential worked like a charm. I feel like a million bucks. I was able to incorporate so many parts of her Gutsy Leadership System into my career while still being very authentic and true to myself. If you're looking to get out there bigger, feel empowered in your career and personal life and get visible quickly, you've got to get a copy of her self-study program or sit down with her, today.

Kara Kent, White Plains
Working with Marisa completely changed my mindset, helping me tap into the value I wasn't recognizing and unleash my potential as an entrepreneur. Before working with Marisa I literally had no idea what to do with my professional life, it felt pointless and hopeless. Since beginning her courses, she has helped me pinpoint where my passions and talents are the strongest with strong guidance to keep me on track. She also helped me prioritize my time and energy, worry less about stepping out on my own and feel comfortably confident "in my shoes". If interested in learning more, get in touch.

Lisa Saunders, Immerse Italy