How to secure BUY-IN every time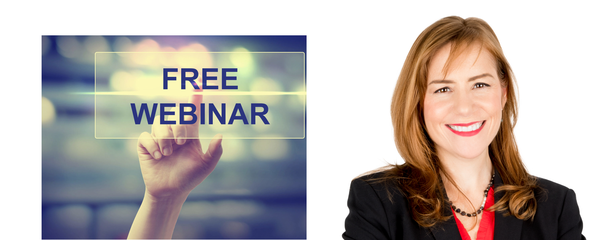 "Every time you speak, you are auditioning for leadership." –James Humes
As the year reaches it's final leg,  I have some homework for you; consider it a non-negotiable assignment if you're seeking to expand in your career in as little as six-months from now. Yes, it's a gutsy MUST-HAVE and something that not everyone thinks about at this time which is why I want you to be prepared. Fact: when January rolls around, there's always a flat-lined lag where everyone comes back from the holidays and productivity and focus typically takes a few weeks to bump up again to it's normal ho-humming state.  That's why as your coach, I want you to schedule a meeting and ask for something NOW before the year's over and you've lost this precious window of opportunity while your key audience is open-eared and listening.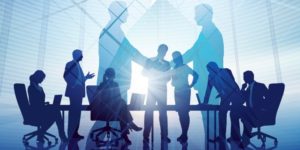 To get you started, I have a new Gutsy training webinar – The Art of Securing Buy-In Every Time coming your way which will give you the tried and true formula to securing BUY-IN. That is where you are selling your idea, your project,  any key request, your brand –  whatever you need to SPEAK UP on which requires your management or client(s)  to give you that YES.
Whether you are interviewing for that next role, sitting for your performance review, pitching a new project, aiming to get approval, seeking to influence change, get a new resource, or selling a truckload of home-made weaved baskets – in this webinar you will be given a simple yet powerful gutsy strategy which works every time when you follow the step-by-step process I give to you. PLUS, you're getting buy-in NOW while the timing is right, not waiting around to be selected or others to get on board.
Fortunately, we have gathered enough research to know that to be really successful in any area of your life (home, relationships, finances etc.) there is a DIRECT connection to how frequently you SPEAK UP. Gutsy Leadership is your communication blueprint, that you can take, tweak and customize to suit your personal style, your authentic voice, and apply with your personal charm factor. Now, the only caveat beautiful is that you have to be willing to be a little uncomfortable (to achieve gutsy growth) and SELL it with every bone in your body (to reach your gutsy breakthrough goal), being unattached to the outcome. In other words, if you're not feeling it, neither is anyone else in the room.
This free webinar is my GIFT to you and is approximately 17 minutes which I invite you to watch, take notes, watch again and then TAKE ACTION. Not just any action – GUTSY ACTION. INTUITIVE ACTION where you are leading outside your comfort zone and asking for what you need before the year's up. This training video is just one of dozens of training and coaching videos pulled from the ALL ACCESS Pass home study online program and IT WORKS.
Sign up for this webinar here, share it with a friend or colleague and to pay it forward to those in our gutsy village globally, leave your comments. Share your insights and own strategies on how you've personally secured BUY-IN every time!
Big squeeze coming your way. Have a fantastic week! Let's do this.
Sign up for your free webinar on the Art of Securing Buy-in Every Time! 

Marisa Santoro, Leadership Trainer and Career Coach.
CEO and Founder:  www.inrshoes.com
+1.844.626.3410 | Marisa@inrshoes.com