Should your next-generation of leaders look and act like your current leadership team?
Serving Diversity and Cultural Inclusion Initiatives
Corporate Training ∙ Executive Coaching ∙ Seminars ∙ Small Group Intensives ∙ Lunch n' Learns ∙  Online Courses ∙ Workbooks ∙ Custom Curriculums ∙ Speed Networking Events ∙ Masterminds/Roundtables ∙ Train the Trainer Programs ∙ Leadership Retreats
In order to see change, create a safe and trusted environment which welcomes change.

Attract and Empower your Professional Talent to Own their Authority, Lead with Value.


Request our Program Guide and Training Curriculum: school@inrshoes.com.
How do you reinforce the Training after the Training?
Your employees receive weekly
Accountability

with

Motivational

Calls to Action to stay the course.

Gutsy Leadership for Women in Transit. The New York City Department of Transportation. Photo Credit: NYC DOT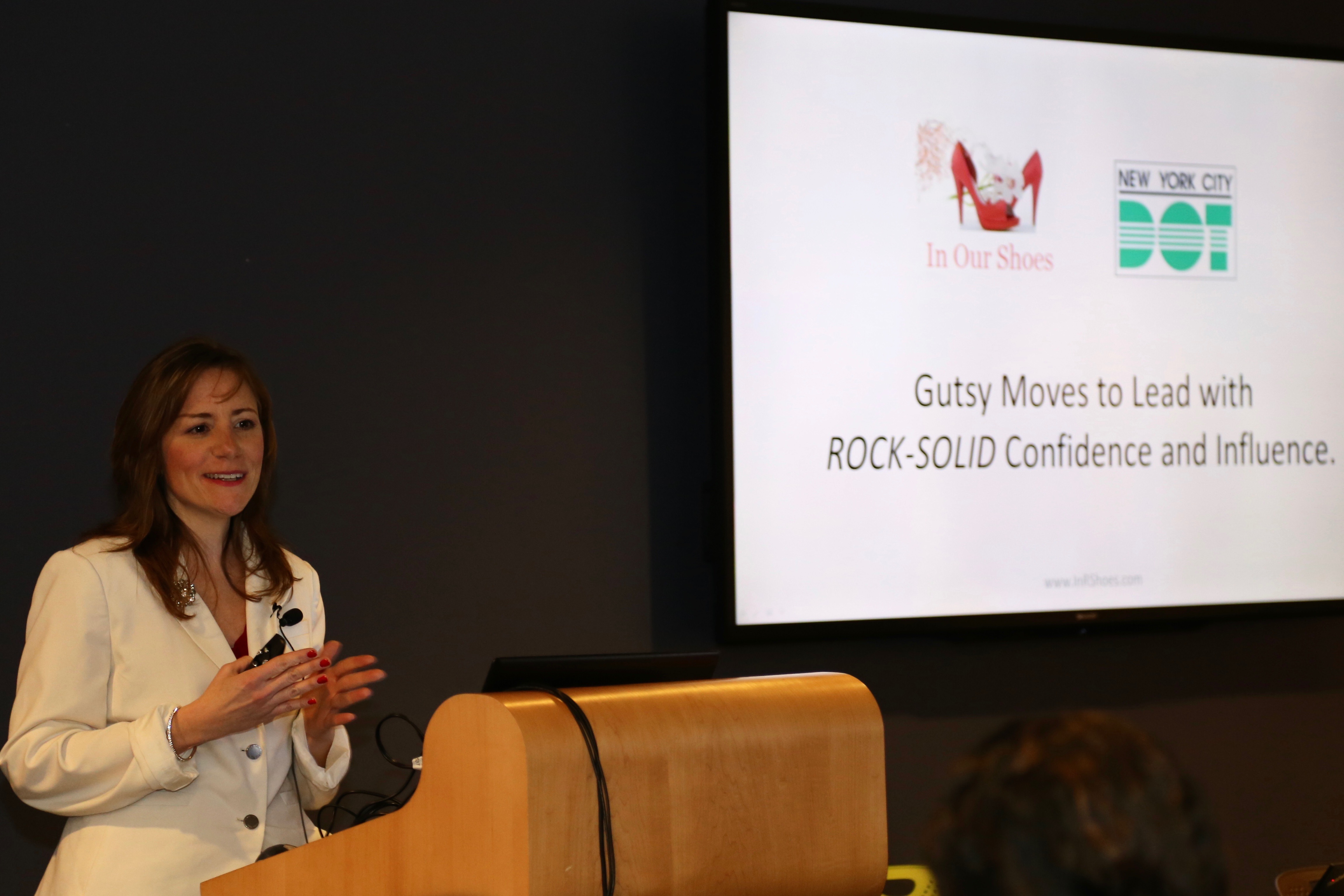 Should your next-generation of leaders look and act like  your current senior executives?
Gutsy Leadership Motivational Program at Sony Music
We celebrate your professionals when they make the commitment to stretch.
Design the Vision and Strategy with Like-Minded Motivation
Mastermind / Round tables to Engage the Leaders of your Organization
LIVE TRAINING ∙ EXECUTIVE and MIDDLE MANAGEMENT COACHING  ∙ SELF-PACED LEARNING
It's about the people. Create a trusted community in your organization they can rely on as a support resource.

Start with a custom self-leadership model which guides individuals in-person, then have them follow through with online learning which fits their schedule and a platform to ask questions and stay the course with momentum.

In Our Shoes provides an online platform of step-by-step learning across your organization.
Program Delivery
Seminars, Workshops, Lunch n' Learns, Formal Dinners
Small Group Intensives
Online Learning with Cofidential Community platform.
Speed Networking events
Retreats
Conferences
Lectures
Custom Training Curriculum
Roundtable by Industry
Health Care
Management Consulting
Technology
Real Estate
Finance
Media & Publishing
All programs come with worksheets, action plans and cheat sheets guiding on how women can get outside their comfort zone, take on new opportunities, get unstuck, leading in areas where they feel confident in all communication channels, advancing to a new level.
Delivering an experiential professional training program and toolkit, this unique education and online platform is mobile ready and a compilation of everything Marisa has learned raising her own rank through Corporate America, working in global markets, going up, down and sideways, and now training professionals across several industries.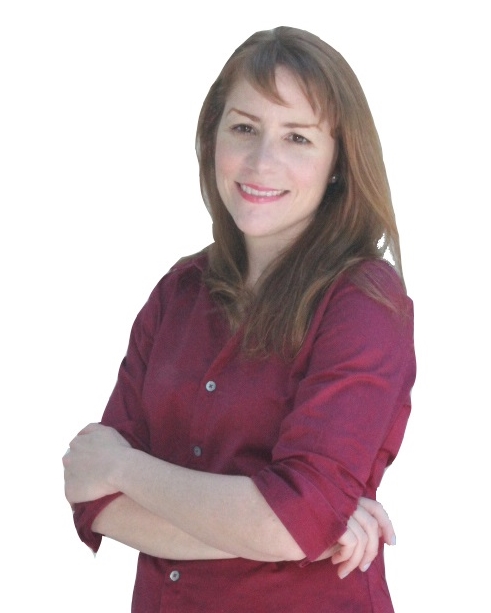 Marisa Santoro is a leadership trainer and confidence skills coach who has walked in the shoes of the women she now trains, having consistently advanced as an executive in an male-dominated IT, abrasive Wall Street culture. She teaches exactly what to do, motivating and training the women of your organization along the way following the steps she delivers.  She's not a jack-of-all-trades. She is very focused on what works to get women feeling confident, advancing and owning their power while creating a heart-centered leadership awareness across the entire organization.
Contact us
---
Schedule a call to discuss your organization's goals.
School@InRShoes.com    844.626.3410
International conference lines sent.
Asking "I can really use your expert advice" versus "Can you help me?"
Hear from a participant from one of our live Gutsy Leadership training's.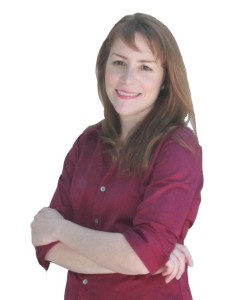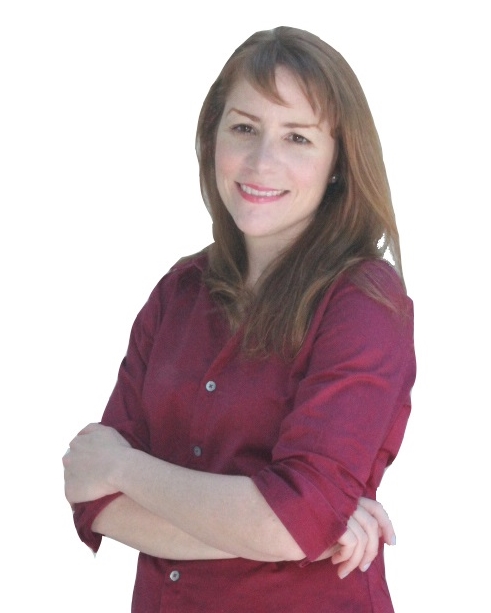 Would you like to host a Gutsy Leadership event?
Speaking inquiries can be directed to Info@InRShoes.com.