Confidently Communicate · Project your Credibility · Leverage a Trusted Network On and Offline · Unleash your Influence in Storytelling · Maximize your Potential · Implement Fierce Time Management · Self-Promote as a Professional Expert · Shift your Mindset and Inner Belief · Eliminate Anxiety


Create your strategic vision and roadmap having a game plan and sticking to it with date commitments.
Turbo-charge your communication, be authentically comfortable when speaking to anyone, confidently projecting your expertise in any setting.
Attract opportunities aligned with your record of achievements and the skills you enjoy the most, even if you think you are not ready or are experiencing self-doubt.
Knock out time-management challenges. We clear lots of clutter and part the seas to pull your goals up there in priority.
Create an authentic and consistent "voice" by aligning your thoughts, actions and dialogue showcasing your purpose and value as an entrepreneur.
Receive full accountability throughout the program. We will gently call you on it if we see some avoidance of gutsy moves discussed.
Create BREAKTHROUGH goals (you know, the ones which will make you uncomfortable because you haven't given yourself permission to think that big) to pull yourself into your future as opposed to pushing so hard.
Kick to the curb, not fitting in due to a culture clash with your background, regional accents and dialects in your work environment from lowering your confidence levels.
Guiding Level-3 (honest, what's really underneath the surface) conversations.
Learn Key questions you should be asking yourself right now to move ahead.
Move to a much higher confidence level, naturally showcasing your assets and what you bring to the table.
Exercise influence using your subtle soft skills, felt in-person (not online).
Be authentically comfortable when speaking to clients, prospects, partners, management or peers, confidently projecting your expertise in any setting.
Publish killer, high "attractor factor" sales sheets (your cv/resume, bio, marketing content, linked in profiles, speech, presentations) that tells a compelling story about what you bring to the table.
Get visible, attract people to want to know you, raising your hand, turning on a "radar" for seizing opportunities working in any industry and at any stage in your career.
Wave away rejection and turn the word 'No' into 'Not right now' every time.
Get motivated about your business assets, recognizing all your value-adds getting comfortable with what you bring to the table a la Self-Promotion.
Consistently engage others to want to be your best customers, stepping up your degree of influence.
Shoot down assumptions about those considered "unapproachable" and embrace the unknown.
Experience the freedom to ask for what you want and let go to receive.
Increase your market value in your industry assertively, not with aggression, by tapping into your intuition and bench strengths, waving away fear of failure.
Own the room when speaking to clients, running team meetings, delivering a speech, running presentations.
Cut deals that make for a win-win putting yourself in the shoes of the person on the other side of the table.
Cross over from routine Worker Bee to Big Picture thinker, re-packaging yourself and your brand to be paid more for "selling" your ideas.
Build a professional pipeline you can rely on as a referral network for years to come.
Receive Spiritual Guidance to consistently lead with and rely on your Gut.
Institute Focus and Discipline Daily Practices.
Make Mindset Shifts around making more Money
Lifetime Access to all recordings
Ready to break FREE and LOVE what you do?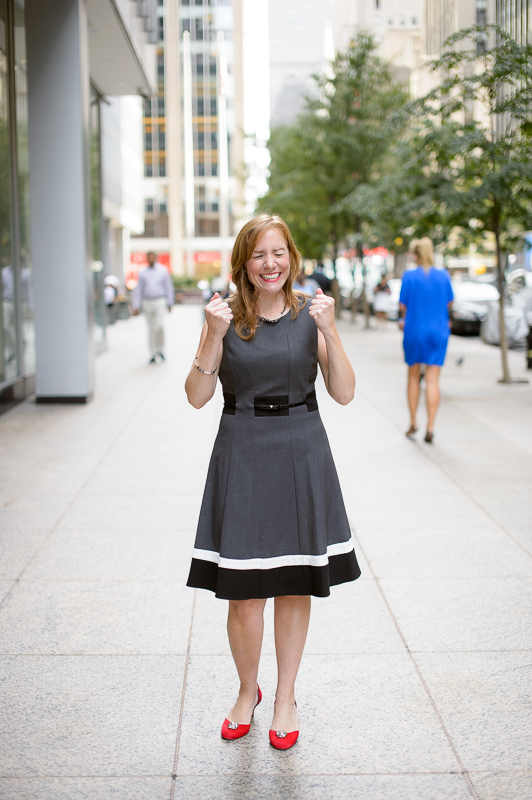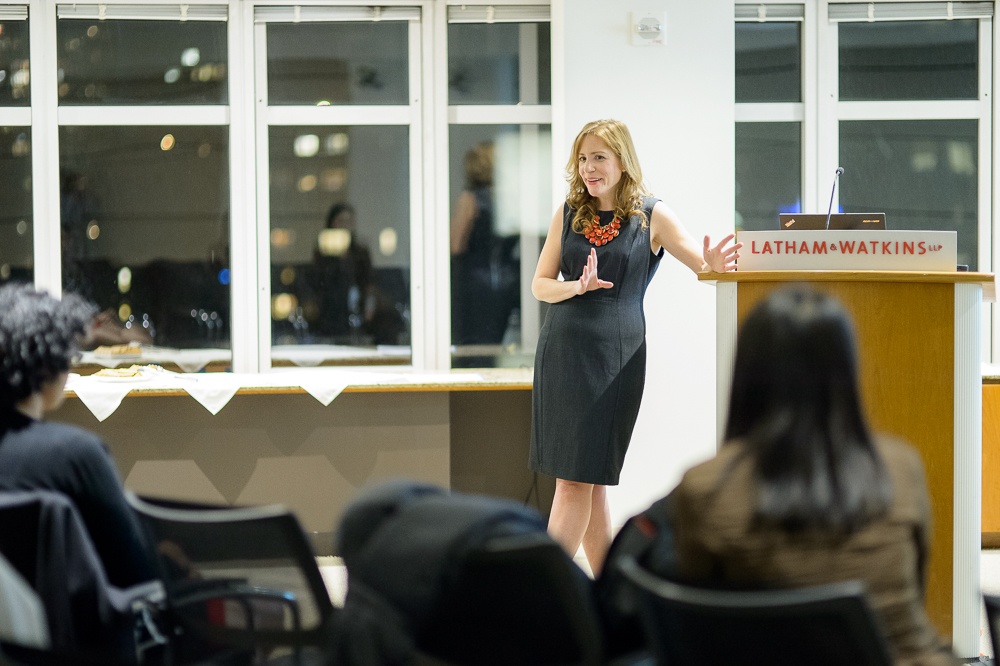 The Gutsy Leadership Program TM  created by Marisa Santoro, American IT executive with a 19+ career on Wall Street, focuses on the mindset shift alongside the tactical tools that we as women must make first. It will stretch you outside your comfort zone taking manageable steps towards a new level in your career or business. It's about raising the bar, lifting your confidence, reinventing yourself to a level that will consistently up your A-game in business, so that you never have to worry about your marketability – ever again.
Whether through private one-on-one mentoring, a group workshop, seminar, dinner event or self-study product, this system deep dives across  5 pillars of confidence success with cheat sheets and assignments throughout, all which will make yourself more visible because you will have crystallized how you will specifically make a difference in the world serving others, given your value. Because it's not about you, it's about all those waiting out there who need you. You will learn to how to create a space to impress people leveraging your business expertise and use proven techniques to build trust, planting the seeds for you to remain memorable not with "in your face" methods which can leave you feeling desperate and uncomfortable.
You will be shown EXACTLY what to start doing–and stop doing to be confident, attract opportunity your way. It is all step-by-step, not overwhelming theory and feel-good advice, taking you in every direction. This program offers simple, concrete HOW-TO tools on what to do, not concepts you already know of. But before you can implement any leadership education, the truth is, you need to change how you see yourself in your career or business. Weaved in throughout the program, is recognizing how you are standing in your own way and how to kick your self-doubt to the curb.