Breakthrough from Fear to Action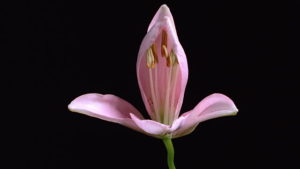 You are holding yourself back unable to fully put yourself out there, by allowing your fears to prevent you from asking  for support and attract the clients, opportunities and resources you need in order to advance from where you are now. You are either starting a new venture, have already transitioned or wish to transition to a more senior-level role.You are afraid of looking needy and foolish and experiencing rejection. You often feel like you are "selling" versus showing up authentically comfortable in your own skin. In this course, you will learn to move forward from where you are stuck now to where you want to be, by confronting your fears.  You will be introduced to and given a series of step-by-step proven tools to unlock your fears and embrace a positive expected outcome given any situation you currently have anxiety around.
Learn to conquer your fear, intuitively read your body's programming of core inner beliefs which are holding you back and leverage top proven step-by-step tools to release repeating patterns holding you back.You will address the fear or anxiety you have around speaking in front of others and/or having needed conversations where you are required to lead your team/staff, patients, clients and senior management team.You will reprogram your limiting beliefs and take consistent action to reach a key breakthrough goal in your career. Leaning into feeling comfortable becomes your new normal as you are grounded by what you know and owning your authority. Speak powerfully with a comfortable confidence in any meeting, training session, conversation, expert panel, presentation or event where you will have removed any fears when showing up as an open, comfortably confident subject matter expert in your field.
This course also benefits anyone who is holding themselves back by not asking for the information, support, money or time that they need to fulfill their career vision. This course is ideal for professionals who need to turn up the volume and reach a larger audience either inside their organization or practice.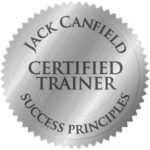 This course is offered as a guided self-paced online course, collaborative webinar series, live leadership training seminar or workshop. You will be introduced to The Success PrinciplesTM which will teach you how to increase your confidence, tackle daily challenges, live with passion and purpose, and realize all your ambitions.
>>>Enroll in this course only: $97 /  €94  /  £81
or create your own custom learning path with live training:
>>>Enroll in this course

plus

any 2 other courses.  $497 /  €464  /  £399.  Details below:
Good Things Come in Gutsy Packages...
3-3-3 GUTSY LEADERSHIP TRAINING IN A BOX.
3

Gutsy Courses.

3

Live Q&A Calls.

3

Months of Accountability.
Self-Paced Training

Receive Three Guided "Power Hour" Self-Paced Video Courses with Assignments and Worksheets. Lifetime Access to our online school.

Choose the training you need. Select this course plus any 2 other online courses in The Gutsy Leadership Academy.

Have your personal questions answered privately inside your online classroom to receive the consistent support you need.

Live Q&A + Training

Receive Three live Q&A Training session calls (30-minutes to 1-hour based on call participants) where your questions are answered directly. Calls are scheduled once a month, fully recorded for replay, with lifetime access should you miss anything or want to sit back and take notes later.

International Conference Lines provided.

Heart-Centered Accountability

Stay the course with momentum by receiving Three months of Accountability checks on e-mail, gently guiding you to remain committed to your gutsy breakthrough goals. Plus remain plugged into your private classroom to remain connected with your peers and stay the course.
>>>Enroll in this course plus any 2 other courses.  $497 /  €464  /  £399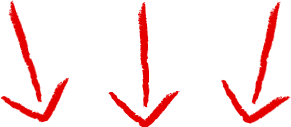 How does this Training work?

You will receive this course plus any two other online training courses you choose from The Gutsy Leadership Academy found here. Courses include "power hour" video training, motivational audio replays, worksheets, assignments, templates, scripts (exactly what to say and write) all with lifetime access. Yes, really.  In addition to your 3 courses, receive 3 Live Q&A training sessions, fully recorded for you to replay. Lastly, you receive 3 months of Gentle Accountability checks via e-mail which will arrive every Sunday to kick-start your week in an intentional way to keep you committed to your gutsy breakthrough goals.

Can I get a refund upon request?

Absolutely. Join the Gutsy Leadership Academy and if you are dissatisfied with any module during your first week of enrollment, we will happily issue a refund – guaranteed during this period upon sending us the assignments and work you have begun to put in. If it doesn't feel right for you up-front, it won't feel right later on. That's how confident we are of the results you will walk away with.

What if I just want to enroll in this one course?

Absolutely, you can do that too! However, enrolling in individual courses, do not come with any private coaching or online support. Live training sessions are also not part of that bundle. Enroll in this course only below: $97 / €94 / £81