Fearlessly Network: Grow your Professional Pipeline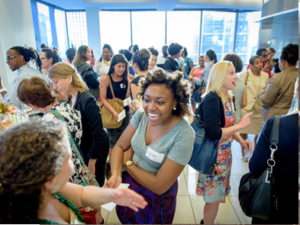 You struggle with making a strong impression "selling" yourself authentically and finding strong role models you can relate to, in order to establish a leadership presence that molds with your organization. You find it difficult managing how you are perceived showcasing your value as a professional in your field. You also lack a strong support system to rely on, such as mentoring and sponsorship and may be missing out on key opportunities to reverse mentor senior professionals who can benefit from your lessons learned. In this course, you will lock-in how others perceive you, make yourself memorable and positioned for new opportunities for career advancement navigating to higher levels of leadership.
Unleash your value when speaking with others, show up intentional and work any room whether it be during scheduled meetings, company dinners, external pure networking events or online forum where your ideal contacts are hanging out. Learn how to master small talk, release anxiety and make powerful relationships which will become a trusted referral network you can rely on for years to come. This leadership training combines the mindset shifts you need to make along with HOW-TO step-by-step tactical business strategies to reach your breakthrough business goals. You will build key relationships, master the art of small talk, partner with influencers, create a space to impress people, leverage your professional expertise and use proven techniques to build trust – all of which will plant the seeds for you to remain and stay the course where you are working currently and connected with those who will play a key role in advancing your career for a lifetime. Not with "in your face" methods which can leave you feeling desperate and uncomfortable. You will also learn how to reignite prior dormant relationships in an authentic way to reestablish trust and make it a win-win for all to benefit.
Professionals who want to project their credibility with ease, naturally promote their value, maximize their potential in a much bigger way and grow their professional network which they can rely on for years to come, both online using social media as well as at in-person events. Professionals in the workplace will learn strategic navigational tools inside their organization to tap into key contacts and gatekeepers to advance in their careers.
This course is offered as a guided self-paced video training online course, collaborative webinar series and  live leadership training seminar or workshop. This leadership training combines the mindset shifts you need to make along with HOW-TO step-by-step tactical business strategies to reach your breakthrough business goals.
>>>Enroll in this course only: $97 /  €94  /  £81
or create your own custom learning path with live training:
>>>Enroll in this course

plus

any 2 other courses.  $497 /  €464  /  £399.  Details below:
Good Things Come in Gutsy Packages...
3-3-3 GUTSY LEADERSHIP TRAINING IN A BOX.
3

Gutsy Courses.

3

Live Q&A Calls.

3

Months of Accountability.
Self-Paced Training

Receive Three Guided "Power Hour" Self-Paced Video Courses with Assignments and Worksheets. Lifetime Access to our online school.

Choose the training you need. Select this course plus any 2 other online courses in The Gutsy Leadership Academy.

Have your personal questions answered privately inside your online classroom to receive the consistent support you need.

Live Q&A + Training

Receive Three live Q&A Training session calls (30-minutes to 1-hour based on call participants) where your questions are answered directly. Calls are scheduled once a month, fully recorded for replay, with lifetime access should you miss anything or want to sit back and take notes later.

International Conference Lines provided.

Heart-Centered Accountability

Stay the course with momentum by receiving Three months of Accountability checks on e-mail, gently guiding you to remain committed to your gutsy breakthrough goals. Plus remain plugged into your private classroom to remain connected with your peers and stay the course.
>>>Enroll in this course plus any 2 other courses.  $497 /  €464  /  £399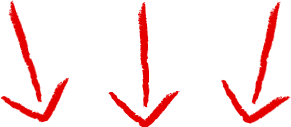 How does this Training work?

You will receive this course plus any two other online training courses you choose from The Gutsy Leadership Academy found here. Courses include "power hour" video training, motivational audio replays, worksheets, assignments, templates, scripts (exactly what to say and write) all with lifetime access. Yes, really.  In addition to your 3 courses, receive 3 Live Q&A training sessions, fully recorded for you to replay. Lastly, you receive 3 months of Gentle Accountability checks via e-mail which will arrive every Sunday to kick-start your week in an intentional way to keep you committed to your gutsy breakthrough goals.

Can I get a refund upon request?

Absolutely. Join the Gutsy Leadership Academy and if you are dissatisfied with any module during your first week of enrollment, we will happily issue a refund – guaranteed during this period upon sending us the assignments and work you have begun to put in. If it doesn't feel right for you up-front, it won't feel right later on. That's how confident we are of the results you will walk away with.

What if I just want to enroll in this one course?

Absolutely, you can do that too! However, enrolling in individual courses, do not come with any private coaching or online support. Live training sessions are also not part of that bundle. Enroll in this course only below: $97 / €94 / £81