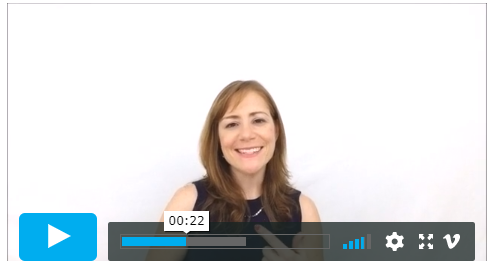 Dropping a quick line here to support you as you start your work week. When you need a little boost of motivation, empowerment  and inspiration, be sure to check out the
to keep you moving your feet – in your shoes.
If you're just following me here, I will share that Gutsy Leadership is not ballsy leadership. It's acting IN SPITE OF what's in front you.  Leading from that sixth sense and your intuition making decisions based on FAITH not fear. Then going gutsy taking ACTION on those career moves to attract the people, resources and opportunities you need. If you consider yourself a spiritual person than you must also believe that you have a spirit. Whether you believe that spirit is guided by God, the Universe, Infinite Intelligence you still have a spirit that is driving your day-to-day which is stronger than your hands and legs – your physical body. Your intuition and spirit is responsible for 99% of your results, who you are BEING before what you are DOING. It's also why when stress enters our lives, our bodies go weak. Everything in our physical reality is driven from our thoughts which gives us so much power to turn things around and create what we want. Yes, that's right anything. 🙂
With that said, you can turn around a difficult and troubling relationship  or circumstance in a matter of minutes by being INTENTIONAL and committed to what believes be true. Oh yes, and you can do it without even saying a word. In truth, it takes as minimum of 17 seconds.
When browsing around through the Gutsy Library corner of articles and blogs, please reach out and share what you'd love to be talked and/or written about and why. We will consider it for future publishing. As a member of In Our Shoes, yours is energy we want to be around – sourced from our Gutsy village. So send it on!
Master your mindset, master your life.
Big squeeze coming your way beautiful.
with love,

Ready to give your gutsy breakthrough goal some legs, explore that next chapter, embrace the unknown with excitement and a sprinkle of must-have uneasiness?
Reach out and schedule a quick call through Grace and I'll see if I can help or point you to someone who can. Ready when you are… 🙂
The theme of our Tuscany retreat (hosted by the Mayor of Italy's wine region OMG!) is:
F-L-O-W.
Food. Life. Olives. Wine.
R
Dinner in the vineyard.
Enjoy entrance to Fonteverde spa's thermal springs with my compliments…
>>Joining us in Tuscany, Italy? June 2018 Retreat!  My flight arrives at2:15pm at Rome airport on Saturday. When is yours arriving?
>>Private Support with Online Learning to fit your schedule. Learn more.
Did you know that as a subscriber of the In Our Shoes newsletter, you qualify to receive up to $250 in loyalty savings on training and coaching products? (exchange rates applied).
E-Mail: Info@InRShoes.com to learn more. Discounted savings *not* published online. 
Would you like to invite a Gutsy Leadership program into your organization? Looking for an external resource to keep you on track  with your career goals?
Info@InRShoes.com