Meet Liz, who Asked, Received and then Froze!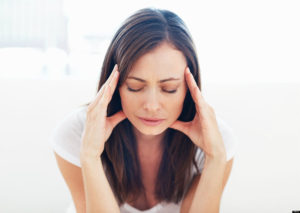 Definition of a Gutsy Breakthrough Goal:
A goal which can be reached in six to twelve month's time which will STRETCH but not freeze you.
Today I'd like you to meet Liz.
Liz was looking for a new senior-level role in her field. She felt certain she wouldn't move any higher where she currently is and receive the compensation she knows she's worth. So she went on an interview for a Director level position at a small boutique agency. She had little expectation of actually getting the job and went in there focused mainly on what she knew the job would require and how she would fill the gap. She ACES the interview, says all the right things because she had the actual skills and work experience and two months later she is sitting behind her new desk at that agency as Director, a role just created for her.
But hold on a minute, this is what she wanted right? Except Liz now finds herself slipping into old habits. Her knee jerk reaction in this new position is to dive into the details, roll up her sleeves and begin doing. Yet, listening to her intuition, she knows she was hired to be strategic, not detail oriented and the very reason she accepted the role.  
Time passes, she knows what her high-ticket projects are, yet struggles with what to do first, resisting that urge to get the job done all by herself. She is also a team of one right now. Once she has a solid strategy in place, she can later justify and budget for new people, but for now it's numero uno.
Liz feels frozen and panics doubting whether she was really qualified for this opportunity and resists the urge to slink into fear of failure mode.
Fact:  Liz has the experience. She has a solid education and track-record which speaks for itself.  She was also the company's first choice when selecting her for the role.
Why would she have any self-doubt or need validation and assurance at this stage? One factor is that in Liz's former roles she was always given projects laid out for her where she knew what tasks to get done and by when.
In this new director role however, she will not be handed the cookie cutter work plan. She is now on the other side of the table where she needs to draw up a strategy which will produce the plan, consider the big picture vision and then circle back to communicate to her management on what the execution plan is to get there.
Liz is a fictitious character, yet has the exact same challenges I see present in workplace professionals and small business owners – they ask, receive what they want (woo hoo!) and then freeze!
Every one of us has been there, it's time to move on…
I refer to this as the growth gap and (don't kill the messenger here ) but it must hurt. If this sounds familiar, what Liz is experiencing is normal and so are you. Yes she initially may need to feel her way into what to do, but she knows she's qualified.  Although it feels exciting to take the lead in a new venture, there's a large emotional aspect to being THE one to pitch the vision, shape the plan, develop the product. There's a natural fear of failing. The same applies if you may be considering starting your business. No one can tell you, your services work for people or don't work unless you actually get them to market where others can experience what you deliver.  It's all one giant experiment.
I'd like you to make a mindset shift here. This is your creation stage and you don't get up in the morning simply to DO, you get up to CREATE – including opportunities.  There comes a time, (perhaps now is your time) where you want to DEVELOP, BUILD, INSPIRE and MOTIVATE people with  the natural gifts and skills you've learned over time. This freedom to serve in your unique way only comes when you're ready to take that leap of faith banking on YOU. Whether that means moving to a more senior role or exploring a new one or juggling a day job to get your business off the ground (I've been in all of those shoes) and your path requires you to paint that blank canvas but also to course correct, take two steps back to make one leap forward and oh yes take IMPERFECT ACTION every day. Don't question why you may have recently received the opportunity you have. You are there for a reason and if you're ready to take that leap of faith because like Liz, you know you're ready for that next chapter then let go of the HOW. If we're being honest, you have always figured it out as the smart, resourceful and graceful professional you are. If your voice believes she is ready, then she is ready and that's energy people will FEEL. You are enough. Give yourself permission to make mistakes and not know everything you need to know right now.  It's called the growth gap and it's a beautiful thing. It's where you find your voice, develop your offerings, create your plan and motivate people.
"We can do no great things. Only small things with great love." – Mother Teresa
Self-qualify yourself to answer the call. Your only job is to keep moving your feet and keep that ball in motion. That's how it works.
With guts and grace you've got this,

Ready to give your gutsy breakthrough goal some legs, explore that next chapter, embrace the unknown with excitement and a sprinkle of must-have uneasiness?
Reach out and schedule a quick call through Grace and I'll see if I can help or point you to someone who can. Ready when you are … 🙂
F-L-O-W.
Food. Life. Olives. Wine.
Dinner in the vineyard.
Like-minded positive energy.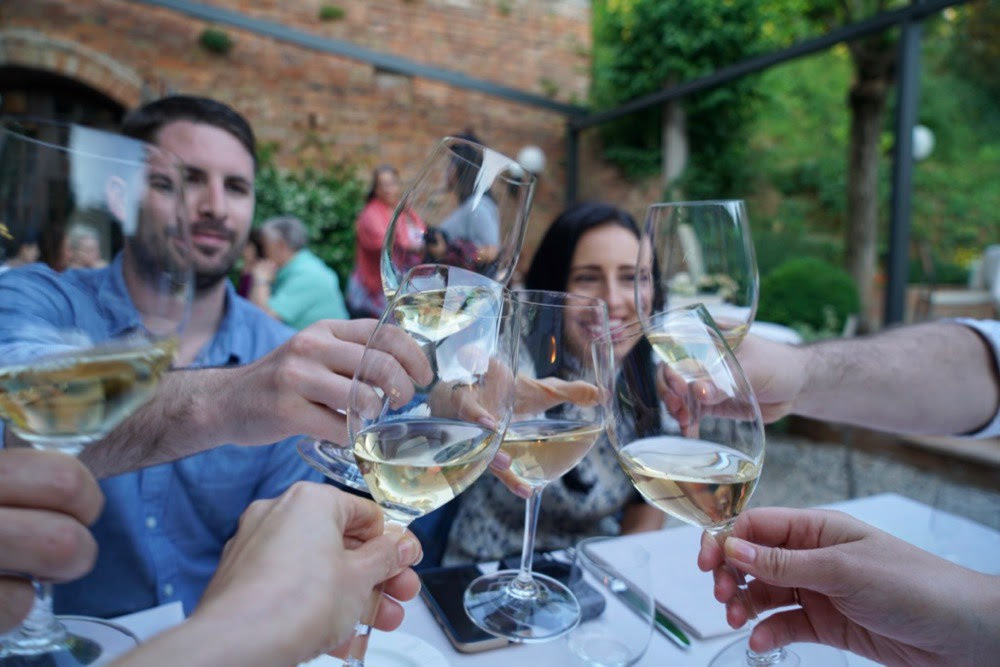 Enjoy entrance to Fonteverde spa's thermal springs with my compliments…

>>Joining us in Tuscany, Italy? June 2018 Retreat!
>>Private Support with Online Learning to fit your schedule. Learn more.
Did you know that as a subscriber of the In Our Shoes newsletter, you qualify to receive up to $250 in loyalty savings on training and coaching products? (exchange rates applied).
E-Mail: Info@InRShoes.com to learn more. Discounted savings *not* published online. 
Would you like to invite a Gutsy Leadership program into your organization? Looking for an external resource to keep you on track  with your career goals?
Info@InRShoes.com